May 28, 2020
Understanding Umbrella Liability Insurance Coverage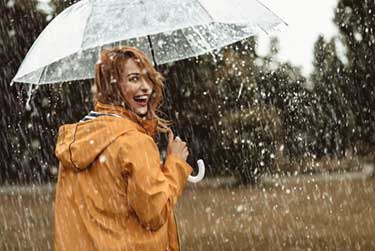 Most people have heard of umbrella insurance. Have you? But, many of us are not clear on what it is or what it covers. And, no its not insurance for your expensive umbrella.
Insurance coverage provides you with important protection for your family, property, vehicles and assets. An umbrella insurance policy is coverage to protect you against significant liability claims against you. It gives you additional coverage for the things that matter most to you.
Here we will provide you with a clear explanation of what umbrella insurance is and how it works. We'll discuss what it covers and answer common questions about this policy type.
What Is Umbrella Insurance?
An umbrella insurance policy offers protection that goes beyond your home insurance or car insurance policy liability limits. It's sometimes referred to as a personal umbrella policy or umbrella liability insurance.
Umbrella coverage takes effect once you reach your current policy limits. It's an extension of your third party liability coverage. It also provides coverage for risks not commonly covered. This includes slander, libel, false imprisonment, privacy violations, and more.
How Does An Umbrella Insurance Policy Work?
Your umbrella policy does not come into effect until you have maxed out your standard liability coverage. For example, you have a lawsuit. The costs of the lawsuit, legal fees and damages exceed your standard home or auto coverage. This is when your umbrella policy would cover the rest. Without an umbrella policy you pay out of pocket for anything in excess of your coverage limits.
Here are some additional details about how umbrella policies work :
It covers the policyholder and family members in the household.
Umbrella coverage does not cover your property. It covers damage or injury to other people's belongings.
Umbrella coverage does not kick in until you exceed your current liability limits.
What Is Covered By An Umbrella Policy?
An umbrella policy will help financial protect you in a number of situations where you are liable :
Bodily harm to others
Personal injury
Property damage
Lawsuits and defense costs, other fees
Who Needs Umbrella Insurance?
Umbrella insurance can benefit anyone. Litigation is on the rise. Accidents with high damage and liability costs can happen to anyone at any time. An umbrella policy can provide you with additional protection if you are responsible. A policy will save you from having to pay out of pocket for medical and legal bills. All it takes is one person getting injured on your property or an at fault accident to put yourself in financial jeopardy.
When Do I Need Umbrella Insurance?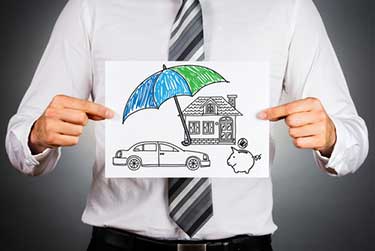 There are specific instances where its more beneficial to have umbrella insurance. These are instance where there is greater risk of a liability claim. Or you have more to lose if you have legal liability issues. Umbrella insurance for high net worth individuals is perhaps the most common example. Here are some situations where it makes sense for you to invest in an umbrella policy :
You have a pool, trampoline, or other potentially dangerous items on your property.
You own rental property.
You coach kids sports team
You own a small business.
You participate in activities where you could injure others.
You have assets or investments you want to protect.
You want the peace of mind in knowing you have extra coverage.
How Much Does An Umbrella Insurance Policy Cost?
Personal umbrella insurance costs are more affordable than most realize. The cost of the policy depends on how much coverage you need. It depends on the type of coverage (home or auto) and where you live. The level of risk you pose is also a consideration. The more the policy has to cover, the more it will cost.
Are you are interested in adding this coverage? Performing an umbrella insurance cost comparison is the best way to find the best rates.
What Does Umbrella Insurance NOT Cover?
There are a number of things an umbrella insurance will not cover. They care :
Damage to your own property
Criminal acts
Intentional actions
Personal belongings or property
Business loss
Contracts
Does Umbrella Insurance Cover Property Damage?
Umbrella insurance doesn't cover damage to your personal property. It will, however, cover you if you cause damage to the property of a third party.
For example, you accidently crash into your neighbours garage. An umbrella policy would cover the damages that are above and beyond your auto policy limits.
Personal Excess Liability Insurance Vs Umbrella Coverage – What's The Difference?
Umbrella and excess liability coverage are thought to be interchangeable. But, they are different types of coverage. Excess liability coverage provides you with higher liability policy limits. But, they only cover the risks already in your policy. Umbrella policies provide you with additional coverage. They also provide coverage for additional risks that may not be covered in your current policy.
Umbrella Insurance FAQs
Thinking about adding umbrella coverage to your policy? Here are some additional common questions and answer to consider :
Umbrella insurance is an optional type of coverage. It's not necessary, but it can be very beneficial. You never know when you could have an expensive lawsuit on your hands. Umbrella coverage provides you with an additional layer of protection.
Most insurance companies offer umbrella insurance coverage. If you are interested in the coverage, you will need to get coverage from your current provider. Speak with your insurer to clarify if they offer umbrella packages.
Not usually. Umbrella coverage is an add-on. Most insurers require you to already have a standard policy with them before you can get umbrella coverage.
An umbrella policy will provide you with additional coverage if you injure someone in an accident. It can help pay for legal costs and medical bills that go beyond your standard car insurance policy.
The amount of coverage you need will depend on your specific situation. Speak with your insurer about your needs to determine an amount that makes sense for you.
Umbrella insurance is worth it if you have assets and investments to protect. It's worth the peace of mind in knowing you have extra coverage if you ever need it.
Here Are Some Other Articles You May Be Interested In
Average Car Insurance In Ontario By Month, Age And Gender
Demerit Points In Ontario
A Guide to the Ontario Graduated Driver's Licensing System
What Are The Cheapest Cars To Insure?
A Simple To Follow Guide For How To Buy A Used Car
<<OPCF 27 : Liability For Damage To Non-Owned Automobiles
How To Cancel Your Insurance Policy >>