Save On Scarborough Car Insurance Quotes And Coverage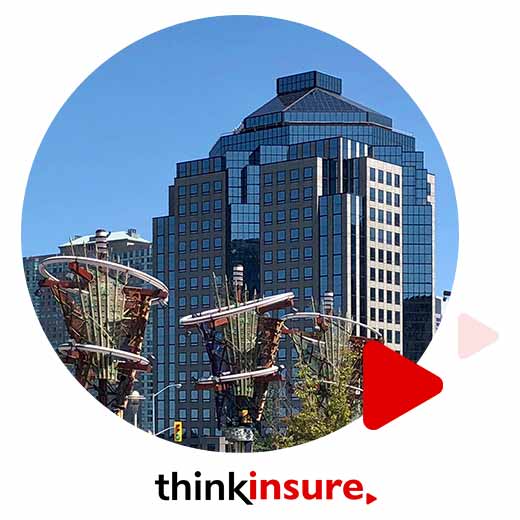 You Could Save $500 Or More!
Scarborough car insurance rates are some of the most expensive in Ontario. High traffic volume, a greater risk of auto accidents, theft, and insurance fraud are only some of the many factors that contribute to higher car insurance premiums.
At ThinkInsure, we know you want cheaper car insurance in Scarborough. Our insurance experts can help you quickly compare quotes and find the cheapest car insurance rates.
If you are tired of overpaying for Scarborough car insurance, give us a call or get a quote online anytime. We'll help you save money.
About Auto Insurance In Scarborough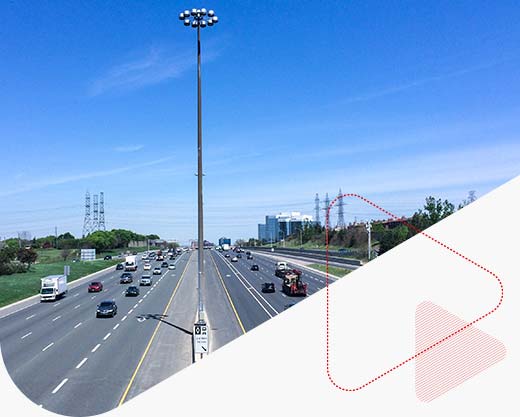 Located just east of Toronto on the other side of the Don Valley Parkway and along Lake Ontario, Scarborough is one of the largest regions of the GTA, with close to 700,000 residents. It is a popular destination for commuters, as the city offers quick access to most major highways, including Highway 401, Highway 404, Don Valley Parkway, and Highway 407.
Scarborough is one of the most expensive cities not only in Ontario, but in all of Canada, for auto insurance, making it imperative for Scarborough residents to explore their options and get a car insurance quote each time their policy comes up for renewal.
ThinkInsure Can Help You Save On Car Insurance
ThinkInsure has developed the reputation for offering the cheapest car insurance quotes in Scarborough. For more than 40 years, we have given our customers what they want – affordable car insurance coverage they can depend on.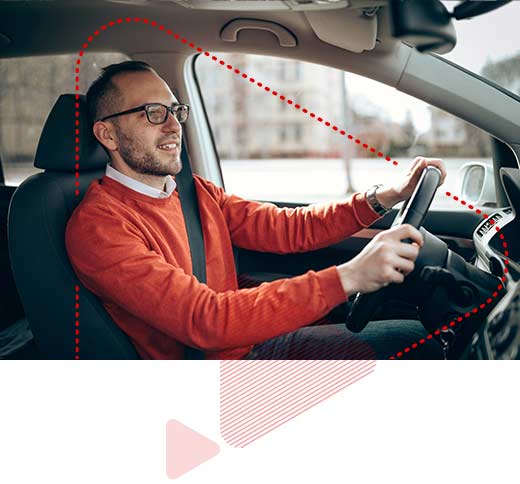 Do you want to save on your next insurance policy? Consider ThinkInsure because :
On average, customers save over $500 a year : That got your attention, didn't it? Why not get a quote with us and see how much money we can save you? It will only take a very small amount of your time.
Getting a quote is free : Working with one of our licensed experts to get a quote is completely free.
We have more than 50 insurance partners : This means that you have car insurance options – lots of them. We'll search for the cheapest car insurance rates for you so you can save money.
Expert advice : Our insurance team is here to answer your questions, help you choose coverage, assist with claims, and help you with all your insurance needs.
"
ThinkInsure got me really good rate on insurance for my SUV. My personal advisor Rich is very knowledgeable and is always available when I need him. The customer service at ThinkInsure is so much better than at my last insurer.
"
Dave, Scarborough, Ontario
How To Get A Cheap Car Insurance Quote In Scarborough
Enter your driving information and we will compare the cheapest car insurance quotes from the top insurance. Then simply choose the lowest quote and start saving.
We can help Scarborough drivers save hundreds when the compare quotes with us.
To get an accurate quote it is helpful for you to have the following :
1) Your drivers license
2) Your vehicle information


Compare auto insurance quotes in a couple easy steps :
Start Your Quote
---
Start your car insurance quote.
Start
Tell Us About Yourself And Vehicle
---
Provide us with some basic personal, driving and vehicle information.
Compare Quotes
---
Compare quotes, coverage and discounts from the best insurance providers.
Choose The Best Policy
---
Choose the quote with the best rate and coverage. Confirm the details and purchase your policy.
How Much Does Car Insurance In Scarborough Cost?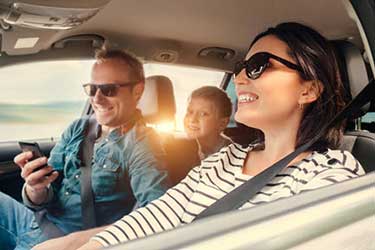 Drivers in Scarborough can expect to pay more than the provincial average of $1445 annually for car insurance. The average rates in Scarborough are approximately $1700 per year. Some areas of the city have average insurance rates of about $2200, which is higher than the average in GTA of about $1950.
Why Are Car Insurance Rates In Scarborough So Expensive?
There are many factors that contribute to high car insurance rates in Scarborough. It comes down to risk:
Highways and intersection : A number of major highways run through the city. The city is also known for having some of the most dangerous intersections.
Traffic volume : Thousands of people drive through and commute in the city.
Accidents : Scarborough has some of the highest accident rates in the province.
Theft : Auto theft rates are on the rise in the GTA.
What Are Some Tips To Get A Better Car Insurance Quote Scarborough?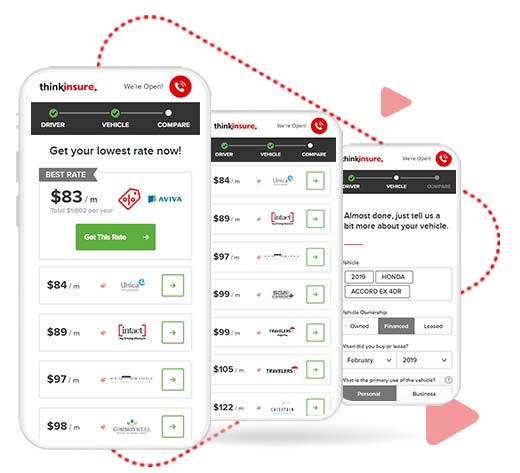 If you want to get cheap car insurance rates, then you need to know the different ways that you can save. The good news is that we are going to let you in on the best tips to lower your insurance rates in Scarborough. Here are some of the most effective :
Combine coverage and save 20% or more : Bundle your home and auto insurance into the same policy.
Group insurance : Explore your group car insurance options.
Senior discounts : If you are a senior, explore your options for a seniors discount.
Adjust your coverage amounts : For example, if you drive an older vehicle, lower your coverage amounts.
Increase deductible : Play around with your deductible.
Winter tire discount : Take advantage of the winter tire discount.
Ask about new ways to save : Talk with your advisor to see if you qualify for any new discounts – things change over time, and it could create more cost savings.
Insurance discounts : See if you qualify for any new insurance discounts. Things change over time, and it could create more cost savings
Driving record : If you have a good driving record – keep it that way. If you have a poor driving record, work on improving it to get cheaper car insurance rates.
Most of these tips are common sense, meaning that virtually any driver can use these tips to start working on lowering their auto insurance rates. We can be the trusted guiding advisor you are looking for!
Compare Best Car Insurance Quotes In Scarborough With Ease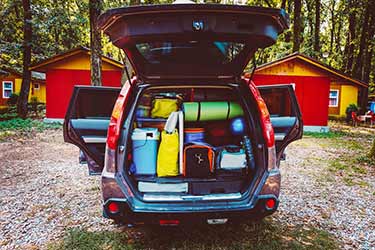 Comparing car insurance quotes is a must if you want to get the cheapest car insurance rates. And we're not talking about comparing your coverage and rates with your neighbor. Car insurance is unique to each individual driver, meaning that you could have higher or lower rates than other drivers with similar characteristics.
Also, insurance partenrs all have their own way of assessing drivers and assigning rates. These factors make it extremely important to compare auto insurance rates to get the lowest rates.
There are many things that will factor into setting a price for auto insurance, including :
Your driving history
The car you drive
Where you live
Your age
Number of drivers listed on your policy
How often you drive/what you use your vehicle for
And more…
The key is to make sure you use the same information each time you get a quote. This ensures you are getting accurate quotes based on the same factors. Rather than trying to get quotes from different insurers on your own, why not let ThinkInsure do the shopping for you? You give us your information, and we will compare car insurance quotes from our trusted insurance partners. We'll help you to find the lowest rates and save money on your auto insurance policy.
Auto Insurance Coverage For Drivers In All Scarborough Neighborhoods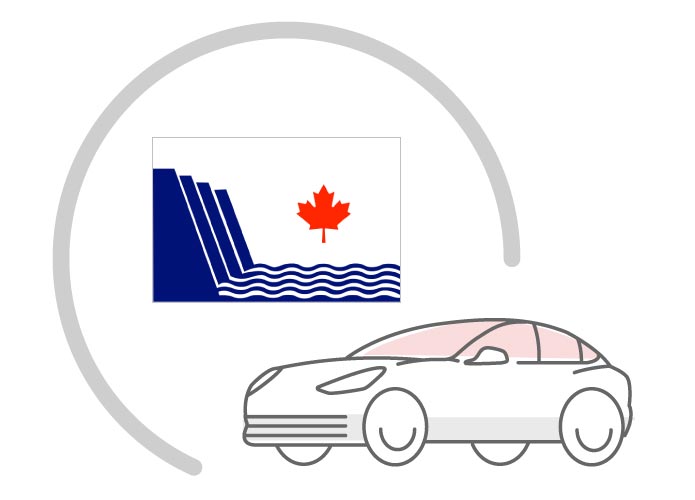 Your postal code can have a big impact on your insurance rates. Regardless of which neighborhood you live in Scarborough, we can help you find the lowest rates. Compare quotes for all areas of Scarborough :
L'Amoreaux
Milliken
Agincourt
Malvern
Hillside
Rouge Hill
Highland Creek
Port Union
Bendale
Woburn
West Rouge
Birchcliffe
Cliffcrest
Dorset Park
Maryvale
Scarborough Junction
Scarborough Town Centre
Two neighborhoods in particular, Upper Rouge and Malvern, rank in the top 5 most expensive areas for auto insurance in the GTA. Residents in these areas spend more than $2,000 annually on auto insurance, hundreds of dollars more yearly than other drivers in Canada.
Scarborough Driving Facts and Stats
Scarborough Has Some Of The Most Dangerous Intersections In Canada
There is higher risk associated with driving in Scarborough. Scarborough has the highest collision frequency at 7.1 and climbing. The city also has some of the most dangerous intersections in the country.
According to Yahoo Autos Canada, Scarborough has 3 of the top 20 most dangerous intersections in Canada :
Kennedy Road and Sheppard Avenue East (13th)
Kennedy Road and Steeles Avenue East (14th)
McCowan Road and Sheppard Avenue East (15th)
One of the main reasons why these intersections make the list is the high volume of traffic in the region, with many on and off ramps to the 401 in the area.
"These three Scarborough intersections have the ingredients to make the perfect danger zones and they are on the 42 Division's high priority list for a reason. Pedestrians and drivers in this area may not witness any accidents, however, they should always practice caution in these busy spots," says Alissa Heidman in The Toronto Observer.
Scarborough Driving Tips
Driving safe and staying accident and claims free is a key to having lower car insurance in Scarborough. Here are some great tips:
Avoid construction zone : Check the local news so you can avoid construction areas.
Check the traffic report : Be aware of traffic delays and accidents to plan your route accordingly.
Mine your speed : Speed limits change frequently as you drive on highways and city streets.
Avoid distractions : Keep focused on the road. Traffic, pedestrians, and cyclists all share the road with you.
Scarborough Car Insurance FAQs
Check out these common questions about Scarborough car insurance rates, quotes, and coverage:
There are many factors that can affect your auto insurance rates. Your location in the city, accident and theft rates in your neighborhood, the type of car you drive and your driving record are all considered when getting a quote.
Yes. Your postal code and location are big factors in determining your car insurance rates.
The average cost for car insurance in Scarborough is about $1700 per year. At this rate you would pay approximately $142 per month.
There is not one specific insurer that is the cheapest in all cases. Comparing quotes from multiple insurers is your best strategy to get the best auto insurance rates.
Anytime is a good time to get an insurance quote. It's particularly important to compare quotes when your policy comes up for renewal and when you make changes to your policy.