Getting Scarborough Home Insurance Is Easy!
Compare Scarborough's Cheapest House Insurance Quotes And Coverage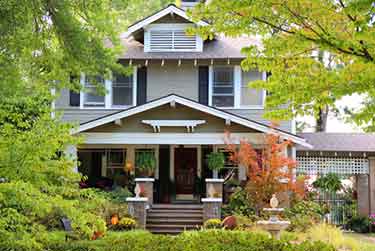 Home insurance in Scarborough is a valuable form of protection. Your home is one of the biggest investments you'll make in your lifetime. You need the right coverage to protect your home, your family, and your personal belongings.
Our insurance experts can help you find the coverage you need. Whether you are buying a house, renting an apartment, live in a condo, or its simply time to renew your policy, we can help.
At ThinkInsure, we'll help you find the best rates and coverage, quickly and easily. Helping you save is what we do best!
Why Choose ThinkInsure To Compare Scarborough House Insurance Quotes
For over 45 years, we've helped homeowners just like you get the coverage you need to protect your property. Homeowners choose ThinkInsure because we can help you get the best rates, help you with all your house insurance coverage needs, and we have your best interests in mind at all times.
Experience the ThinkInsure advantage :
Get Cheaper Rates :We've partnered with the top insurance companies to give you more options and help you get the cheapest home insurance rates.
Comparing Quotes Is Simple : We make comparing home insurance quotes quick and easy. Compare quotes online or give us a call. It only takes a couple minutes, and its 100% FREE.
Help With All Home Insurance Needs : We are your go to insurance expert for all your home insurance needs – quotes, advice, policy updates, renewals, claims, and much more. .
Expert Advice And Service : We're a customer focused company. We are your insurance advocate. You'll be assigned a dedicated service professional to assist you with all your house insurance needs.
Start saving! Compare Scarborough home insurance quotes online OR call us toll-free 1-855-550-5515 and a ThinkInsure house insurance expert will be happy to help you save.
About Home Insurance In Scarborough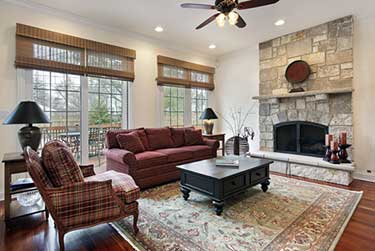 Scarborough is located in the south eastern part of the GTA. Just east of the Don Valley Parkway, along Lake Ontario and atop the Scarborough Bluffs, it's one of the most populated regions in the province.
The city has 632, 098 residents (2016 census) and is home to a number of diverse and multicultural neighborhoods.
Regardless of where you live within Scarborough, we can help you get the home insurance you need. Getting the cheapest home insurance rates in Scarborough is only a call or click away.
What Is The Best Scarborough Home Insurance Coverage?
The type of home insurance you need in Scarborough depends on many factors including your home type and budget. Here are the main types of house insurance coverage :
Comprehensive : This will cover you for all risks, except for risks that are specifically excluded.
Basic or Named perils : This covers the risk specifically stated in your policy.
Broad : This provides comprehensive coverage on the building and named perils coverage on contents.
No Frills coverage : This is a basic type of coverage for homes that don't meet standard coverage thresholds.
You can also add policy endorsements to customize your policy to meet your unique coverage needs. For example, many homeowners add additional water damage coverage to their policy.
What Does Scarborough Homeowners Insurance Cover?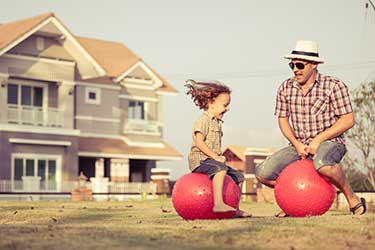 Home insurance provides you with a number of types of coverage :
Building structure : The cost to replace and repair damage to the structures on your property.
Personal contents : Costs to replace damaged or lost personal belongings.
Additional living expenses : If you are required to leave your home whiles its being repaired due to an insured loss.
Personal liability : Legal coverage costs if someone gets injured on your property and sues.
How Much Does Home Insurance in Scarborough Cost ?
Home insurance costs in Scarborough vary from home to home. You could pay anywhere from $700 to $2000 or more annually for coverage.
The cost to rebuild your home, property value, contents, and risk factors all affect the cost to insure your home.
Compare quotes to get an accurate assessment of your house insurance costs.
Bundle Home And Auto Insurance in Scarborough Save More!
If you drive and own/rent a home combining your coverage makes sense. It will also save you money on both policies. Home and auto insurance bundles are an easy way to lower your insurance premiums.
Speak with our insurance experts today about your insurance bundle options.
Compare Scarborough Home Insurance Quotes
Compare quotes from 40+ insurance companies
We save our customers hundreds everyday
It's quick, easy and free






Savings Tip - Call Us
Call to get additional home insurance discounts and expert savings advice. A quick call could save you a lot more!
Ready To Save? Compare Scarborough Home Insurance Quotes
Comparing Home Insurance Quotes Is Quick and Easy
We make saving on homeowners insurance as simple as 1-2-3 :
Step 1 - Start : Start your home insurance quote online.
Step 2 - Enter your information your : Tell us about your home insurance coverage needs.
Step 3 - Choose the cheapest quote : Choose the coverage that meets your needs and save.

OR
Call Us Toll-Free To Find Even More Cost Savings - 1-855-550-5515.
Tips To SAVE On Scarborough Homeowners Insurance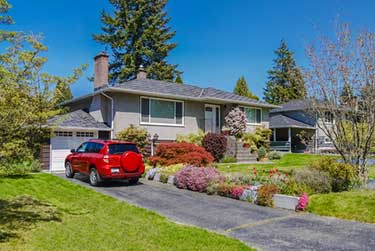 We know you want to get the cheapest rates possible. Here are some simple tips to help you get the lowest rates :
Invest in a home monitoring system
Quit smoking
Choose your location wisely
Assess your coverage needs and adjust accordingly
Increase your home insurance deductible
Compare quotes when your policy is up for renewal
Work with an insurance broker
Make sure you notify your insurer about these potentially cost saving steps. Contact us today to learn about more ways to save on home insurance.
About Living In Scarborough
Close access to highway 401 and other major routes make it ideal for residents to commute downtown. Even though prices have risen steadily over the past decade, home prices also tend to be more affordable in Scarborough compared to other areas in the GTA.
Homeowners can expect to pay, on average, about $650,000 or more for a home in the area. Renters can expect to pay an average of $1400 per month. Costs can vary based on your neighborhood and property type.
Does Your Location Impact Scarborough Home Insurance Rates?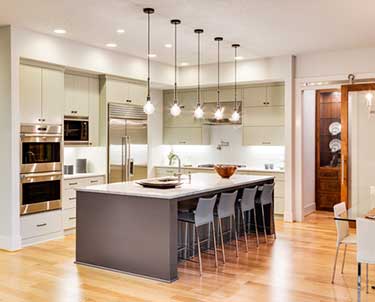 Yes. Location is a big factor used to determine your rates. At ThinkInsure, we can help you compare home insurance quotes for all Scarborough neighborhoods :
Agincourt
Armadale
Bendale (Cedarbrae)
Birch Cliff
Birch Cliff Heights
Brown's Corners (historical)
Clairlea
Cliffside
Cliffcrest
Dorset Park
Eglinton East
Golden Mile
Guildwood
Highland Creek
Ionview
L'Amoreaux
Malvern
Maryvale
Milliken
Morningside
Morningside Heights
Oakridge
Port Union (Centennial Scarborough)
Rouge
Scarborough City Centre
Scarborough Junction
Scarborough Village
Steeles
Tam O'Shanter – Sullivan
West Hill
West Rouge
Wexford
Woburn
Scarborough Home Insurance FAQs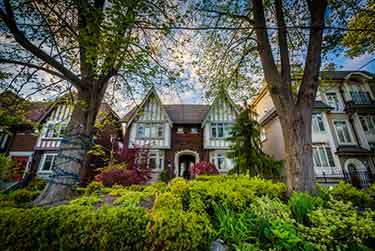 Learn more about home insurance in Scarborough. Take a look at these common questions :
Why Do I Need Scarborough House Insurance?
While not legally required, home insurance provides you with important protection against common risks to your home and personal contents. Without insurance you would have to pay out of pocket for any damage caused to your home by storms, theft, vandalism, and other events.
What Risks Does Scarborough Home Insurance Coverage Include?
Most home insurance policies will provide you with coverage for fire, lightning, wind, hail, water damage, falling objects, vehicle impact and other perils. Speak with your insurer about what is included in your policy.
Is Home Insurance In Scarborough Mandatory?
No. Home insurance coverage is not mandatory. However, there are certain circumstances where home insurance is required, such as securing a mortgage.
How Much Coverage Do I Need For My Home?
The amount and type of coverage you need will depend on your home location, value, your personal contents, and many other factors. We can help you choose the right policy and coverage to meet your unique needs.
What Company Has The Best Homeowners Insurance In Scarborough?
There is not one company that is the best. Your home insurance coverage needs will dictate this. Not all companies offer the same coverage. Compare quotes to find the best insurer for your needs.
What Scarborough Home Insurance Company Is Cheapest?
The best way to find the cheapest home insurance provider is to compare quotes. We can help you compare quotes from the top home insurance companies to find the cheapest rates.
Scarborough Home Insurance News And Blog
ThinkInsure takes pride in helping Scarborough homeowners save on their home insurance and making sure they have proper coverage on their biggest asset. We update our site regularly with information and tips on insurance savings, safety, news and much more.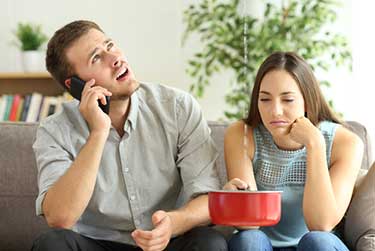 Jul 10, 2019: What is the average home insurance cost in Ontario? We'll take a look at the average cost of homeowners insurance in Ontario and top factors that influence the average house insurance rates.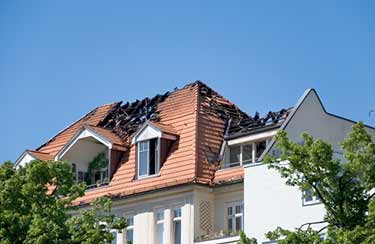 Oct 5, 2018: Filing a home insurance claim? Get answers to common questions about how it works, what to expect, and get great tips and advice for managing the house insurance claim process.

Jun 4, 2018: You never know when you could experience a loss or need to file an insurance claim. Do you have a home inventory list? Not sure where to start? Use our tips to help you build a thorough and trackable home inventory record.

Dec 5, 2017: Learn how to prevent home theft. This blog provides you with some great information about home security, tips to protect your home from burglars, and answers some of the most common questions about home insurance and theft.
We Have All Your Scarborough Insurance Needs Covered
Need more than home insurance? We can help you with all your insurance needs in Scarborough :
Scarborough Car Insurance
Get The Cheapest Home Insurance Quotes For Other Regions
Don't live in Scarborough? Compare home insurance quotes for houses in other regions :
Ontario Home Insurance
Brampton Home Insurance
Hamilton Home Insurance
Mississauga Home Insurance
Ottawa Home Insurance
Scarborough Home Insurance
Toronto Home Insurance
Alberta Home Insurance
Calgary Home Insurance
Edmonton Home Insurance
Get Quotes From The Top Home Insurance Companies in Scarborough
We've partnered with the best home insurance companies in Ontario to help you find the cheapest rates and best coverage. Here are some of the top insurers you can compare home insurance quotes with :
Allianz Insurance
Aviva Insurance
Berkley Canada Insurance
BMO Insurance
Blue Cross Insurance
Canada Life Insurance
Chieftain Insurance
Chubb Insurance
Coachman Insurance
Commonwell Mutual Insurance
Creechurch Insurance
Desjardins Insurance
Economical Insurance
Echelon Insurance
Encon Insurance
Equitable Life Insurance
Green Shield Canada Insurance
Hagerty Insurance
Humania Assurance
Industrial Alliance Insurance
Intact Insurance
Ivari Insurance
Jevco Insurance
Manulife Insurance
Markel Canada Insurance
Novex Insurance
Pafco Insurance
Pembridge Insurance
Perth Insurance
Premier Marine Insurance
RBC Insurance
SGI Insurance
Sun Life Insurance
Travelers Insurance
TuGo Insurance
Unica Insurance
Wawanesa Insurance
See our complete list of insurance companies.
Get A Scarborough Home Insurance Quote Today
Are you ready to shop and save with ThinkInsure? Compare quotes, make policy changes, and renew your coverage in minutes with us. We'll help you get the cheapest rates.
Ready to get the cheapest Scarborough home insurance quotes? Compare online or call toll-free  1-855-550-5515 and start saving on your home insurance!