Looking For Better Dodge Insurance Rates?
Own a Dodge or thinking about getting one? It's important to learn about insurance costs before you buy or lease a Dodge car or truck. If you already have one, comparing rates before you renew your policy will ensure you get a better price and save on your policy.
Our experts will work with you to find the coverage you need. Compare Dodge car insurance quotes from the top insurers in Canada in Canada with us to find the most affordable premiums.
About Dodge Insurance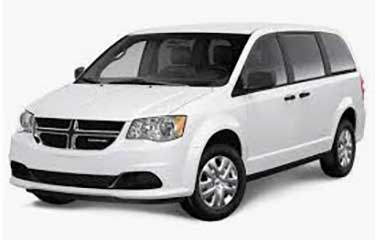 Dodge is an American auto maker that dates back the 1900. It's one of the oldest auto manufacturers in the world. The company headquarters are in Auburn Hills, Michigan and it has been associated with many different brands over the years – Chrysler, Jeep, RAM, Fiat, Alfa Romeo.
The company has seen a significant drop in sales since 2007. Before 2007 the brand regularly sold over 1 million units annually. Since 2015, they has sold more than 500,000 models each year, which is a big drop in sales and overall market share in the industry.
How Much Does Dodge Insurance Cost?
Car insurance premiums can vary greatly based on the Dodge model you drive. For example, a Grand Caravan or Journey typically cost less than the average for Ontario car insurance, whereas vehicles like the SRT and Charger are more expensive. Insurance is less for the SUV and minivan models than the cars. Comparison shop to get an accurate estimate for insurance rates on the Dodge you drive.
Factors That Impact Dodge Insurance
There are many factors that can contribute to the increase or decrease auto insurance for your Dodge. They include :
Model : Some models, specifically compact cars, have higher accident benefit claims, increasing rates. Other Dodge models, such as the Durango and RAM have lower accident benefits claims, which will help keep rates lower.
High performance vehicles : The Viper, Charger and Challenger are high performance vehicles. These types of vehicles are associated with higher premiums.
Price and repairs : Many vehicles are affordable and have an average MSRP. They are also affordable to repair and find replacement parts. This will help to lower rates.