Get Dodge Auto Insurance Quotes And Coverage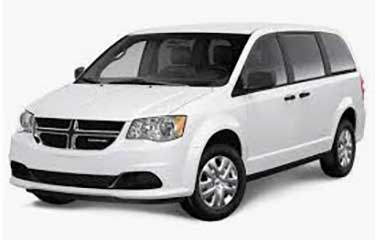 Own a Dodge or thinking about getting one? It's important to learn about insurance costs before you buy or lease. If you already have a Dodge vehicle, comparing rates before you renew your policy will ensure you get the lowest rates and save on your policy.
Our insurance experts will work with you to find the coverage you need. Compare quotes with us to find cars with the cheapest insurance rates.
About Dodge
Dodge is an American auto maker that dates back the 1900. It's one of the oldest auto manufacturers in the world. The company headquarters are in Auburn Hills, Michigan and it has been associated with many different brands over the years – Chrysler, Jeep, RAM, Fiat, Alfa Romeo.
Dodge has seen a significant drop in sales since 2007. Before 2007 the brand regularly sold over 1 million units annually. Since 2015, Dodge has sold more than 500,000 models each year, which is a big drop in sales and overall market share in the industry.
Top Dodge Vehicles
Dodge vehicles are known for being affordable and fuel efficient. Dodge offers a select line up of cars, SUVs, and minivans to drivers in Canada. At ThinkInsure, you can shop for insurance by vehicle model :
Dodge Charger
The Charger is one of the company's top models. The high performance vehicle is known for holding its value. The car has had consistent sales number since 2015, averaging about 90,000 sales per year. MSRP starts at $37,345.
Dodge Caravan
The Caravan has stood the test of time and remains a top selling vehicle for Dodge. Caravan sales have been on the rise in the US, selling over 150,000 units in 2018. The Dodge Caravan is also the top selling minivan in Canada. MSRP starts at $25,445.
Dodge Journey
Economically priced, the Journey is an ideal SUV option for families. Even though sales have dipped slightly in recent years, the SUV still sells about 100,000 units per year. MSRP starts at $22,395.
Dodge Car Insurance Quotes For All Makes And Models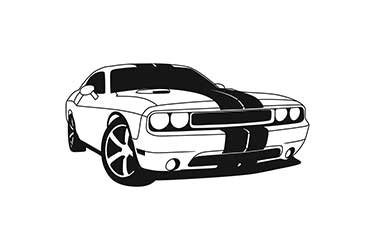 We can help you compare quotes for all Dodge vehicle makes and models, including :
Dodge Avenger Insurance
Dodge RAM Insurance
Dodge Viper Insurance
Dodge Durango Insurance
Dodge Charger Insurance
Dodge Caliber Insurance
If you drive a Dodge, we can help you compare quotes and save money on your insurance policy. Contact us to start a quote anytime.
How Much Does Dodge Car Insurance Cost?
Dodge auto insurance rates can vary greatly based on the model you drive. For example, a Grand Caravan or Journey typically cost less than the provincial average, whereas vehicles like the SRT and Charger are more expensive. Dodge insurance is cheaper for the SUV and minivan models than the cars. Comparison shop to get an accurate estimate of Dodge insurance costs for the car you drive.
Factors That Impact Dodge Auto Insurance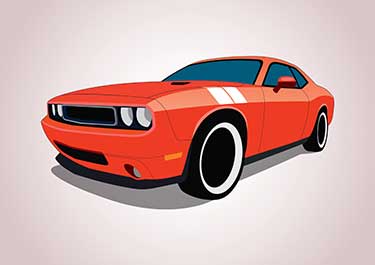 There are many factors that can contribute to the increase or decrease of your auto insurance rates. They include :
Model : Some Dodge models, specifically compact cars, have higher accident benefit claims, increasing rates. Other Dodge models, such as the Durango and RAM have lower accident benefits claims, which will help keep rates cheaper.
High performance vehicles : The Dodge Viper, Charger and Challenger are high performance vehicles. These types of vehicles are associated with higher insurance rates.
Price and repairs : Many Dodge vehicles are affordable and have an average MSRP. They are also affordable to repair and find replacement parts. This will help to lower rates.
Dodge Car Insurance FAQs
Still have questions about car insurance for Dodge vehicles? Here are some commonly asked questions and answers about costs, quotes, and coverage:
Dodge RAM has reasonable insurance rates. Many drivers pay around $1750 annually for insurance coverage. But, no two policies are the same. Compare RAM insurance quotes with ThinkInsure to get an estimate of insurance costs for your situation.
It depends on the insurance provider. In general, a Challenger would be considered a sports car or high performance vehicle for auto insurance coverage.
Yes, a Dodge Charger can be considered a sports car or even a luxury vehicle depending on the model. A base model Charger will be more affordable to insurance then then SRT model.
No. A Dodge Dart is a compact sedan. It typically has affordable insurance rates compared to other vehicles in its class.
Insurance rates are higher than average for a Dodge Charger. Since the vehicle has a higher price tag, is considered a sports car, and can be expensive to repair, it has higher car insurance rates.
The cost to insure a Dodge Charger depends on the model you choose, features, price, and other non-vehicle factors such as your age, location, and driving history.
Yes, Challengers can be expensive to insure, especially the more expensive Hellcat models. Expect to pay higher than average auto insurance rates.
Basic car insurance is the cheapest coverage option. If you choose the minimum coverage amounts, you can expect to pay average or lower rates. Even though it is more affordable, you may expose yourself to greater risk because you have less coverage.
Yes. Dodge Caravan insurance rates are more affordable than many other Dodge vehicles. You can expect to pay a little less than the provincial average for auto insurance. Compare quotes to get an accurate quote based on your driving needs and information.
Dodge Vehicle Models Available In Canada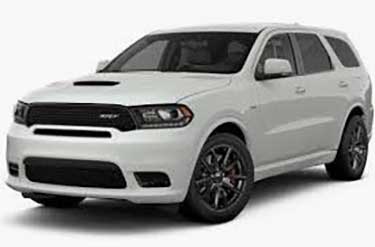 Dodge offers a selection of cars, SUVs, and minivans. The lineup has changed over the years and many models are no longer in production. The current vehicle lineup includes:
Challenger : SXT, GT, R/T, Scat Pack 392, SRT Hellcat, SRT Hellcat Redeye,
Charger : SXT, GT, R/T, Scat Pack 392, SRT Hellcat
Journey : Canada Value Package, SE Plus, SXT, SXT AWD, Crossroad, GT AWD, Crossroad AWD
Durango : SXT, GT, Citadel, R/T, SRT
Grand Caravan : Canada Value Package, SE Plus, SXT, SXT Plus, SXT Premium Plus, Crew, Crew Plus, GT
RAM trucks
Other Dodge vehicles include :
Dart
Viper
RAM trucks
Avenger
Caliber
Dakota
Nitro
Magnum