Find Lethbridge's Best Auto Insurance Rates And Coverage
Shopping for car insurance in Lethbridge? Want to get the cheapest car insurance rates? ThinkInsure can help you save money. Our insurance experts will help you find cheap car insurance coverage that fits your coverage needs and budget. We'll focus on comparing auto insurance quotes in Lethbridge so you can focus on the cost savings.
Choose ThinkInsure For Your Lethbridge Car Insurance
ThinkInsure is focused on helping drivers in Lethbridge get the best car insurance rates and coverage. Here's how we help you save money :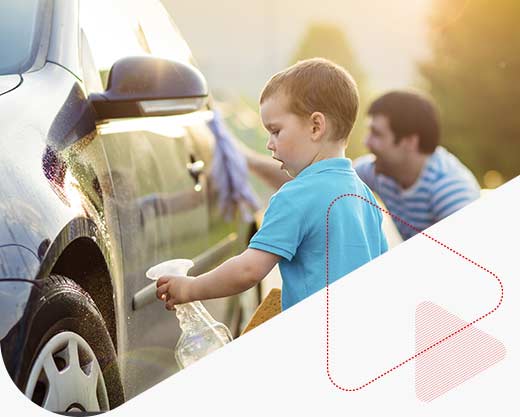 Cheap auto insurance quotes : It our job is to help you get car insurance at the cheapest price.
Coverage for all drivers : We'll help you get affordable insurance coverage no matter what kind of driver you are.
We're customer focused : Our Lethbridge insurance experts work for you. We are 100% independently owned and operated. We don't work for the insurance companies.
Expert advice : Thinking about adding coverage? Need help with an insurance claim? Have questions about your policy? Our advisors are ready and willing to help.
Simplicity : Save time. Conveniently shop online for car insurance quotes. Or give us a call if you prefer.
About Living, Driving And Auto Insurance In Lethbridge
Lethbridge, Alberta is the largest city in the southern region of the province. Its proximity to the Canadian Rockies and Oldman River creates a mild and windy climate. This also creates many driving challenges.
Lethbridge has more than 90,000 residents, it is home to the University of Lethbridge, Lethbridge College, Red Crow Community College, the Chinhook Health region, and is the transportation and commercial hub for the region. The city is also known for its arts and culture scene. The city was designated the Cultural Capital of Canada in 2004.
Four provincial highways run through the city – Highway 3, Highway 4, Highway 5, and Highway 25. The city is only 100 kilometers from the United States border and is on the CANAMEX corridor.
In addition to main roads in the city such as Scenic Drive, University Drive, and Magrath Drive, the city of Lethbridge is working on a Transportation Master Plan to improve infrastructure and traffic flow.
Neighborhoods In Lethbridge AB
Where you live within the city of Lethbridge can impact your car insurance rates. We can help you get the cheapest rates no matter what neighbourhood you live in:
North Lethbridge : Hardieville, Park Meadows, Senator Buchanan, Staffordville, Uplands
West Lethbridge : Benton Crossings, Heritage Heights, Mountain Heights, Ridgewood Heights, Varsity Village, West Highlands
South Lethbridge : Chinhook Heights, Fairmont Park, London Road, Southgate, Victoria Park
How To Get Cheap Car Insurance In Lethbridge, Alberta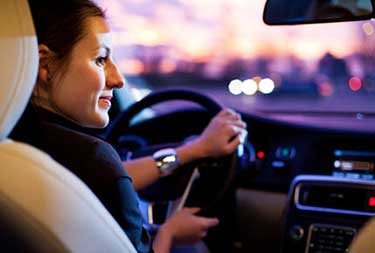 Getting cheap car insurance is not always easy. Insurance rates in Alberta are higher than the national average and are on the rise. Car insurance for drivers in Lethbridge is on par with the average cost of auto insurance in the province.
Amid these factors, you can still get affordable car insurance. How?
Stay claims free : Avoiding claims will prevent insurance rate increases.
Drive safe : Keeping a clean driving record helps you maximize car insurance savings.
Compare quotes : Comparing auto insurance quotes is the best way to see your options.
Compare Lethbridge Car Insurance Quotes To Save
Why should you compare car insurance quotes in Lethbridge? Insurance rates fluctuate, the prevalence of insurance fraud and extreme weather events in Alberta all factor into rising rates.
When you compare insurance quotes, you have the opportunity to explore your options, and see what multiple insurers are offering. Use quotes to select the cheapest rates, based on your driving history and coverage needs.
Lethbridge Auto Insurance Advice
Getting the lowest rate for car insurance is important, but not at the expense of coverage. In Alberta, you are required to purchase mandatory insurance coverage. However, if you chose the minimum coverage you could be exposing yourself to financial risk if you were involved in an accident.
Being so close to the Rocky Mountains, weather can also be an issue. Strong winds and storms have been known to create havoc on the roads. Flying objects, wildlife, and weather events make it important for drivers to consider comprehensive coverage.
Lethbridge Auto Insurance And Driving Tips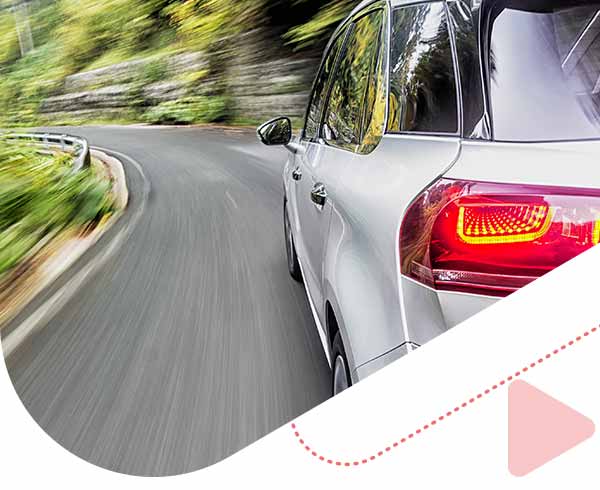 Get coverage for weather events : Extreme weather events are common in the province. Hailstorms, wildfires, and floods have done their fair share of damage. Get comprehensive coverage to ensure you are covered for weather events.
Keep an emergency kit handy : Speaking of weather, you never know when road conditions could deteriorate. Be prepared. Keep an emergency kit in your vehicle.
Get winter tires : Unpredictable winter weather makes winter tires a must for drivers in Lethbridge. Plus, you will qualify for a winter tire insurance discount.
Intersection Safety Devices (ISDs) are common : Photo enforcement devices are placed at high volume intersections throughout Lethbridge. Watch your speed and avoid running red lights or you can expect a traffic ticket.
Avoid intersections with high collision rates : All cities have trouble spots. In Lethbridge avoid the following intersections if possible: Scenic Drive S and 3 Ave S, Yellowhead Highway, 6 Ave S and 13 St S, Highway 3, and Highway 63. These roads are known to have high accident rates.
Watch out for cyclists and pedestrians : With the large number of festivals and the extensive path system through Coal Banks Trail, there is no shortage of cyclists and pedestrians to watch out for when driving.
Collisions are declining : Lethbridge police report a decline of collisions causing injury and collisions causing property damage.
Road safety is improving : Lethbridge police report a decline in the reported instances of dangerous driving, impaired driving, and speeding.