Compare Mercedes Auto Insurance Quotes And Save!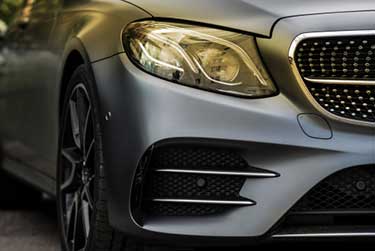 Shopping for Mercedes Benz car insurance? Mercedes insurance costs vary by model. Comparing Mercedes car insurance quotes is the best way to get the cheapest rates. As a leading manufacturer of luxury vehicles, the company offers a large selection of top quality vehicles – particularly the C-Class Sedan, GLC and GLE SUVs.
All Mercedes Benz models are assessed for their unique characteristics – MSRP, safety rating, design features, engine and performance. Even though Mercedes cost more than the average vehicle, it doesn't mean you should be paying significantly more for car insurance.
Do you own a Mercedes? Perhaps you are considering a purchase? Is your insurance policy coming up for renewal? At ThinkInsure, we can help you compare quotes and get the best Mercedes car insurance.
About Mercedes Benz
Mercedes-Benz was founded on June 28th, 1926 as Diamler-Benz. The company has roots dating back to Karl Benz's 1886 Benz Patent Motorwagen. This is regarded as the first ever gas powered automobile. This was the first of many technological innovations the company has been credited with over the years.
While the company specializes in luxury vehicles, it also manufacturers buses, coaches, and trucks. The company is headquartered in Stuttgart, Germany with offices across the world.
Mercedes is the largest selling luxury manufacturer in Canada and worldwide. In 2018, the company sold more than 2.3 million passenger vehicles. Mercedes Canada sold 42,875. Mercedes pre owner division in Canada saw a 5.7% increase in sales in 2018, selling 18,168 units.
Top Mercedes Benz Makes & Models
Mercedes is perhaps best known for its luxury cars, but, the company is also producing some top selling SUV models. At ThinkInsure, we can help you compare Mercedes Benz insurance quotes by vehicle model :
Mercedes C-Class
The Mercedes C-Class is the top selling luxury vehicle in Canada. C-Class models have been on the market since 1993. This compact executive style sedan is also available as a coupe and cabriolet. The power, speed, design, and technology make this vehicle the epitome of what a luxury car should be. MSRP starts at $46,000.
Mercedes CLA
The CLA coupe is a sleek and powerful vehicle. The four door design provides you with lots of interior space, without sacrificing style or sportiness. The CLA is available in three models – CLA 250 Coupe Avantgarde Edition, CLA 250 4MATIC Coupe Avantgarde Edition, and AMG CLA 45 4MATIC Coupe Avantgarde Edition. MSRP starts at $40,000.
Mercedes GLC
This Mercedes SUV is one of the newest models to come to market. It's in its first generation and it's the top selling Mercedes SUV and one of the top selling luxury vehicles overall. The GLC is sturdy and sporty looking and is available in the GLC 300 4MATIC and GLC 350e 4MATIC options. MSRP starts at $47,000.
Mercedes GLA
The GLA is a compact SUV that is designed for city driving. It's sleek, spacious and comes with all the luxury features you would expect from a Mercedes. The GLA 250 4MATIC SUV has a starting MSRP of just under $40,000.
Save On A Mercedes Benz Insurance Quote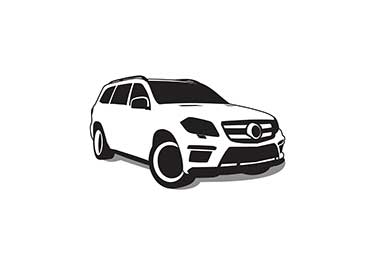 Mercedes Benz insurance is higher than average, but this doesn't mean you still can't save. At ThinkInsure, our insurance experts will help you get the best coverage and cheapest rates based on your insurance needs and driving history.
Whether you drive a Mercedes SUV, coupe, sedan, roadster or convertible, we'll find you the cheapest Mercedes auto insurance quotes.
How Much Does Mercedes Benz Insurance Cost?
Mercedes Benz car insurance costs tend to be higher than the average vehicle. The higher retail value and the need for comprehensive coverage will increase insurance rates.
Like with any other vehicle brand, Mercedes insurance costs will vary based on the model, vehicle features, coverage limits, deductible amount, and many other factors. Standard Mercedes models are more affordable than insurance for E-Class models, roadsters and convertibles.
Factors That Impact Mercedes Benz Car Insurance Price
There are many factors that affect Mercedes insurance prices. Here are some factors specifically related to the Mercedes-Benz brand :
High repair costs : Imported parts and the need for mechanics that specialize in Mercedes repairs drives up repair costs, something that can increase insurance rates.
Strong safety features : Technology and innovation make Mercedes models safe and secure. In fact, while they may be a target, Mercedes models rarely appear on the most stolen list. This helps to keep insurance costs down.
Higher collision claims costs : Collision claims costs for Mercedes-Benz models tend to be more than the average vehicle.
Vehicle model : The model of Mercedes you choose to drive affects costs. Choose less sporty models or SUVs to keep costs lower.
Tips To Save On Mercedes Benz Car Insurance Rates
Mercedes drivers all have one thing in common – they want to save in Mercedes car insurance rates. Get the best Insurance quote for Mercedes Benz models by using these helpful tips :
Drive a used Mercedes : Due to their reliability, a used Mercedes is a viable option. Used vehicles are generally more affordable to insure.
Bundle home and auto coverage : Combine your auto and home insurance coverage to save on both policies.
Increase your deductible : Increasing your car insurance deductible will lower your insurance premium.
Inquire about insurance discounts : Speak with your broker about available car insurance discounts based on the vehicle you drive and your driving history.
Get Cheap Car Insurance For Mercedes Benz With ThinkInsure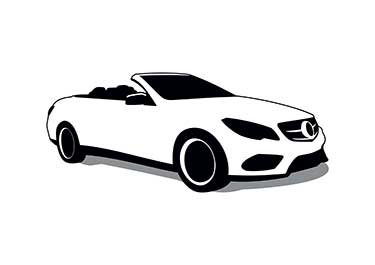 If you want cheap Mercedes car insurance it's important to compare quotes annually. Shopping around is your most effective way to save each time your policy comes up for renewal. Our insurance brokers will help you quickly compare quotes from the top insurers in Canada.
Mercedes Benz Car Insurance FAQs
Have questions about Mercedes car insurance? Here are some answers to top questions about Mercedes car insurance quotes, coverage, and rates:
Insurance for a Mercedes-Benz will vary based on the model your drive, in addition to other factors such as your driving history, location, and coverage.
Mercedes can be more expensive to insure. Insurance costs are average compared to other luxury vehicles with similar features.
It depends. The type of lease agreement, your financial situation and other factors will play a role in determining if you need the coverage or not. It may not be applicable to your situation.
As a young driver, you are subject to higher than average rates. To help keep insurance costs down, consider getting added on your parent's policy as a secondary driver. Compare insurance quotes and shop around to get the lowest rates available.
Absolutely. We help our customers with all aspects of the car insurance process, including claims assistance for Mercedes-Benz models.
The average annual insurance cost for a Mercedes can vary significantly based on the model. Rates can range anywhere from $1250 to $2000 or more per year. Get a quote for a more accurate assessment of average insurance costs for a Mercedes.
There is not an insurer that is specifically better for Mercedes insurance. This is why it's important to compare quotes and shop around to find the best rates and coverage.
Mercedes SUVs and crossover models tend to have the cheapest insurance rates. Every driver is different. Compare quotes to ensure you are getting the cheapest Mercedes insurance.
Yes. It's one of our areas of specialization. We can help you compare quotes and explore your insurance options when your current Mercedes insurance policy renewal comes up.
All Mercedes lease agreements require you to have proof of insurance as a condition of the lease. Our insurance experts can help you get proof of insurance coverage.
Mercedes Benz Vehicle Models Available In Canada
Mercedes offers a large selection of vehicle styles and models:
Sedans : A-Class Hatch, A-Class Sedan, B-Class, C-Class Sedan, E-Class Sedan, S-Class Sedan, Maybach S-Class
Coupes : CLA Coupe, C-Class Coupe, E-Class Coupe, CLS Coupe, S-Class Coupe
SUVs & Wagons : GLA, GLC, C-Class Wagon, GLC Coupe, GLE
Convertibles & Roadsters : C-Class Cabriolet, SLC Roadster, E-Class Cabriolet, SL Roadster, S-Class Cabriolet, GT Roadster
Hybrid & Electric : GLC