Get Better Rates For Mercedes-Benz Car Insurance
Shopping for Mercedes-Benz insurance? Costs vary by model. As a leading manufacturer of luxury vehicles, the company offers a large selection of top quality vehicles – particularly the C-Class Sedan, GLC and GLE SUVs. Comparing quotes is the best way to find the lowest insurance rates for your Mercedes.
All Mercedes-Benz models are assessed for their unique characteristics – MSRP, safety rating, design features, engine and performance which will impact insurance premiums. ThinkInsure works with the leading insurance companies in Canada so we can shop for the most affordable rates and coverage.
Is your policy coming up for renewal? At ThinkInsure, you can compare quotes for Mercedes car insurance online in just a couple of minutes. You can also speak with one of our advisors to complete a quote and get savings and coverage advice. Save on insurance for your Mercedes today.
About Mercedes-Benz Insurance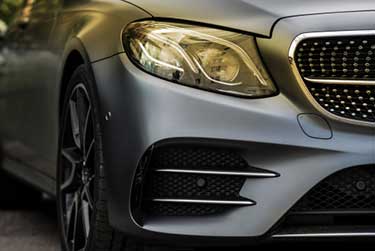 Mercedes-Benz was founded on June 28th, 1926 as Diamler-Benz. The company has roots dating back to Karl Benz's 1886 Benz Patent Motorwagen. This is regarded as the first ever gas powered automobile. This was the first of many technological innovations the company has been credited with over the years.
While the company specializes in luxury vehicles, it also manufacturers buses, coaches, and trucks. The company is headquartered in Stuttgart, Germany with offices across the world.
Mercedes is the largest selling luxury manufacturer in Canada and worldwide. In 2018, the company sold more than 2.3 million passenger vehicles. In Canada the company sold 42,875. Its pre-owned division in Canada saw a 5.7% increase in sales in 2018, selling 18,168 units.
How Much Does Mercedes-Benz Insurance Cost?
Mercedes-Benz car insurance tends to be higher than the average vehicle. The higher retail value and the need for a comprehensive policy will increase premiums. The average annual insurance rates can vary significantly based on the Mercededs model and can range anywhere from $1,250 to $2,000 or more per year.
Like with any other brand, payments will vary based on the model, vehicle features, limits, deductible amount, and many other factors. Standard models are more affordable than insurance for E-Class models, roadsters and convertibles.
Factors That Impact Mercedes-Benz Insurance Rates
There are many factors that affect policy prices. Here are some factors that effect insurance rates for Mercedes-Benz cars :
High repair costs : Imported parts and the need for mechanics that specialize in Mercedes repairs drives up repair fees, something that can increase how much you will pay.
Strong safety features : Technology and innovation makes models safe and secure. In fact, while they may be a target, models rarely appear on the most stolen list. This helps to keep costs down.
Higher collision claims costs : Collision claims fees tend to be more than the average vehicle.
Model : The model you choose to drive affects what you pay. Choose less sporty models or SUVs to keep payments lower.