Need Car Insurance After A DUI?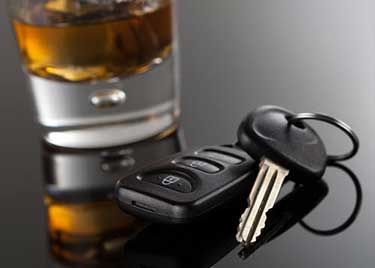 Do you need auto insurance after a DUI in Ontario? People make mistakes. Even good people and good drivers get charged with a DUI. While we certainly don't condone driving under the influence, we understand that even people who have been charged with impaired driving in Ontario need help getting insurance.
We are experts in DUI insurance and can help drivers get the cheapest quotes and rates for coverage.
You are not a bad person; you just made a bad mistake. We can help you on your road to recovery and help you get the best DUI insurance coverage so you can get back on the road.
The following provides you with common questions and answers about impaired driving in Ontario, how to get DUI insurance, and how to get the cheapest DUI auto insurance.
How To Get The Cheapest DUI Car Insurance Rates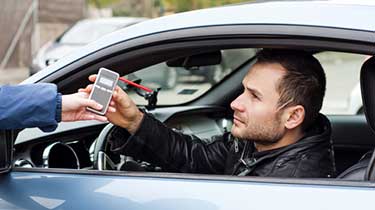 Whether your rates have gone up or you've had your insurance cancelled by your insurance company, getting DUI insurance is a similar approach to getting insurance in other situations.
However, it's important to work with an insurance expert that specializes in high risk auto insurance in Ontario. This will ensure you have options to choose and that you can get the best rates for your situation.
What Is A DUI?
A DUI – Driving Under the Influence, or Impaired Driving – is the operation of a vehicle while under the influence of drugs or alcohol. This includes cars, trucks, boats, and off road vehicles.
DUIs are classified in three ways :
Zero BAC : Novice drivers and those 21 and under must have a zero BAC (Blood Alcohol Concentration) when driving.
Warning / Road Side Suspension For BAC Between .05 - .08 : Drivers who are caught driving with a BAC between .05 and .08 fall in the Warn Range.
DUI Charge If BAC Over .08 : You will be charged for DUI if you are caught driving with a BAC over .08.
DUI Consequences For Drivers In Ontario
The consequences of getting charged with a DUI go well beyond losing your driver's license and the potential for criminal charges. You could also be faced with these consequences :
Being required to attend a treatment program.
Having your vehicle impounded.
Being fined and even face jail time.
Having an ignition interlock device installed in your vehicle.
Having a criminal record.
Being cancelled by your insurer and having trouble getting car insurance.
Can You Still Get Car Insurance After A DUI?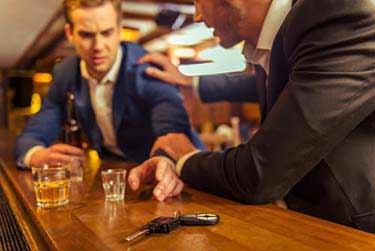 What happens after you've been charged with a DUI will largely depend on your insurance company. One thing is for sure – at the minimum, you can expect an insurance rate increase – and likely a significant increase.
Keep in mind that if you do not inform your insurance company of your DUI charge, you risk not being covered if you get into an accident, and your insurance policy will likely be cancelled.
The good news is that you still have insurance options with a DUI charge, even if you've been cancelled by your current insurance provider.
While cheap DUI insurance doesn't really exist, when you work with a DUI insurance expert like us, we can help you get the lowest rates possible, considering your current driving record.
How Much Does Your Insurance Go Up After A DUI?
Your insurance rates in Ontario will go up after an impaired charge – to what extent will depend on your driving history, severity of the offense, insurance company and other factors.
Average DUI insurance rates are more than standard insurance. In many cases, you can expect it to be three to five times higher than the rates for a driver with a clean record. You can expect your rates to at least double.
This is in addition to the fines you will be required to pay if you are convicted. First time convictions start with a fine of $1000.
"In Ontario, a typical impaired conviction will move your insurance premiums from around $2,000 to between $8,500 and $10,000 a year – that's a lot of money," says MADD CEO Andrew Murie to the Globe and Mail.
How Long Does A DUI Affect Your Insurance In Ontario?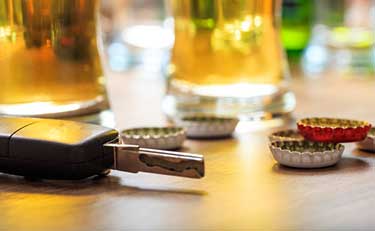 An impaired charge makes you a risky driver. You are 30 to 40% more likely to be involved in a car accident and, according to MADD Canada, 30% of drivers with a DUI get another one within 10 years.
So, how long does it take for a DUI to come off your record in Ontario?
Many insurance companies will remove your DUI charge from your insurance record after 3 years, while for others it could take up to 6 years. It depends on the insurer. It will also be removed from your driver abstract after 3 years. When the DUI is removed, you can expect your rates to drop back down to a more "normal" level. Keep in mind that your DUI will remain on your criminal record.
How Do You Transition Back To Regular Auto Insurance After A DUI?
Insurance for DUI offenders can be a challenge. It's expensive, can be difficult to get a policy, and it will take some time to overcome the situation. Even though it may be difficult, it's important to start making the steps to transition back to regular car insurance, especially as you approach the three year mark after your conviction.
During the penalty period for your DUI Ontario it's vital that you follow these tips :
Work with an insurance broker that specialized in Ontario DUI insurance.
Maintain your status as an insured driver.
Compare DUI insurance quotes to explore your options and get the cheapest car insurance for DUI offenders.
Drive safely and keep a clean driving record.
Pay any fines.
Attend all recommended education and treatment programs.
Consider taking a defensive driving course.
Convicted For Impaired Driving? Compare DUI Insurance Quotes With ThinkInsure
Getting the cheapest DUI auto insurance coverage starts by working with an insurance provider in Ontario that specializes in this form of coverage. If you've been charged with impaired driving, ThinkInsure can help you get car insurance after a DUI.
DUI Insurance FAQs
Want to learn more? Here are some more questions about DUI insurance coverage :
A DUI conviction could increase your insurance rates by thousands of dollars per year. You will have higher rates for multiple years after the incident. You also face additional fines and penalties under the criminal code of Canada.
Insurers will generally look back 3 to 5 years to check for driving violations. Some companies may look back even further.
Since Ontario has a a href=" https://www.thinkinsure.ca/insurance-help-centre/no-fault-insurance.html" >no fault insurance system, you deal with your insurer for all accident types. If you are hit by an impaired driver, you will be covered under your policy. If you get a DUI and cause an accident, your insurer could deny your claim and refuse to pay for damages.
It depends on your insurer. You can expect higher rates for at least 3 to 5 years after you get a DUI on your record. During this time it's very important to stay claims and accident free and comparison shop for coverage to find ways to lower costs.
Your insurer will consider you high risk driver after a DUI. They could choose to not renew your coverage. If they don't drop you, expect your rates to skyrocket.
A number of insurers specialize in offering coverage for drivers with a DUI. At ThinkInsure, we can help you compare quotes from all of these companies to find the best rate, given the situation.
Yes. An insurer has the right to deny your claim because you were impaired. This is set out in Ontario Auto Policy section 7.2. 2.
Other Factors That Impact Insurance