Find Better Car Insurance Rates For Your Lexus
Need car insurance for your Lexus? Whether it's time to renew the policy or you are in the market for one it's a good idea to compare mulitple insurance quotes for your Lexus. We can help you find the lowest rates before you buy, lease, or renew your policy.
Lexus is a luxury brand. While they look great, are reliable, and comfortable, they are also more expensive to buy, repair, and can have higher insurance rates than other vehicle types.
ThinkInsure is partners with the leading insurance companies in Canada. We'll quickly find you the best insurance rate and coverage for your Lexus. Get started by comparing quotes online or give us a call and our team of advisors will help you save as much as possible.
About Lexus Car Insurance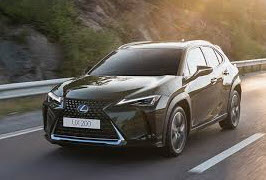 Lexus is the luxury division of Toyota. It was established in 1983 after Toyota Chairman, Eiji Toyoda, challenged the company to develop a luxury vehicle. In 1989 the company released its first model, the LS 400. All vehicles were manufactured in Japan until 2003.
Today, sales continue to increase. In 2018, the company sold just over 700,000 vehicles globally, a 4.9% increase from the previous year. The NX and RX models are two of the top selling vehicles in the luxury car and SUV category.
Lexus Canada
Canada was the first country to produce Lexus vehicles outside of Japan. The RX began production in 2003 at the Toyota plant in Cambridge, Ontario and still does today. The company sold just over 24,000 vehicles in Canada in 2018, slightly less than the number they sold the previous year. Lexus truck/SUV models are leading the way. The company sold 18,489 SUVs in 2018 with the NX being the top seller.
How Much Does Lexus Insurance Cost?
Lexus insurance tends to be higher than average compared to other sedans and SUVs. The cost of your policy will depend on the make and model you drive, features and many other factors. Lexus drivers can expect to pay in the $1,300 to $1,600 range for auto insurance if they have a clean driving record.
Always review your options to get an accurate car insurance car insurance quote based on your specific driving situation. This will help you save and ensure you have proper coverage. This will help you save and ensure you have proper coverage.
Factors That Impact Lexus Auto Insurance
Why are Lexus insurance premiums higher than average? Here are some of the factors affecting coverage costs :
Where you live : Your location is a main factor used by insurers to assess your level of risk. Your province, city and even your postal code will impact your payments.
How you drive : How often, how many kilometers, and what you use your vehicle for are factored into your cost determination.
Make and model : What you drive, its reliability, safety rating, and features impact premiums. More expensive models with a higher MSRP and repairs costs will drive up costs. For example, the LC or LX models will cost more to insure than the IS or UX.
Theft : Theft rate is used by insurers to assess risk. They are known to be a target for thieves. Some models have appeared on the IBC 10 most stolen cars list. The 2015 Lexus GX460 4DR AWD SUV appeared on the list in 2018 and it was the most stolen vehicle in Canada in 2017.