Compare Lexus Auto Insurance Quotes And Coverage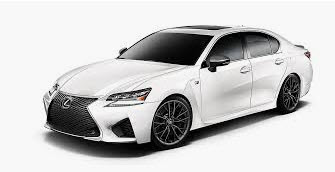 Need Lexus car insurance? Whether its time to renew the policy on your current Lexus vehicle or you are in the market for a Lexus and want to compare quotes, we can help. It's always a good idea to learn about insurance costs before you buy, lease, or renew your insurance policy.
Lexus is a luxury vehicle brand. While they look great, are reliable, and comfortable, they are also more expensive to buy, repair, and have higher car insurance rates than other vehicle types.
Whether you own a Lexus sedan, SUV, or performance vehicle, we can help you compare Lexus insurance quotes and get the best rates to meet your driving needs.
About Lexus
Lexus is the luxury division of Toyota. It was established in 1983 after Toyota Chairman, Eiji Toyoda, challenged the company to develop a luxury vehicle. In 1989 the company released its first vehicle, the LS 400. All Lexus vehicles were manufactured in Japan until 2003.
Today, Lexus sales continue to increase. In 2018, the company sold just over 700,000 vehicles globally, a 4.9% increase from the previous year. The NX and RX models are two of the top selling vehicles in the luxury car and SUV category.
Lexus Canada
Canada was the first country to produce Lexus vehicles outside of Japan. The Lexus RX began production in 2003 at the Toyota plant in Cambridge Ontario and still does today. Lexus sold just over 24,000 vehicles in Canada in 2018, slightly less than the number they sold the previous year. Lexus truck/SUV models are leading the way. The company sold 18,489 SUVs in 2018 with the NX being the top seller.
How Much Does Lexus Car Insurance Cost?
Lexus car insurance tends to be higher than average compared to other sedans and SUVs. The cost of your Lexus insurance policy will depend on the make and model you drive, vehicle features and many other factors. Drivers can expect to pay in the $1,300 to $1,600 range if they have a clean driving record.
Always compare insurance quotes to get an accurate quote based on your specific driving situation.
Top Lexus Makes And Models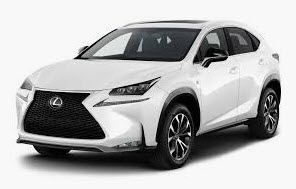 Lexus offers a variety of top quality luxury sedans and SUVs. At ThinkInsure, we can help you compare quotes for all makes and models :
Lexus IS
The Lexus IS, a compact sedan, was designed to be an entry level sports model. It was originally called the Altezza in Japan and has been a mainstay in the Lexus lineup since 1999. It's available in a number of models and has all the features you'd expect in a Lexus. MSRP starts at $41,050.
Lexus ES
The Lexus ES is a compact mid-size luxury sedan. The model is in its 7th generation and has been a staple in the Lexus lineup. When people think Lexus, this model comes to mind. MSRP starts at $45,000.
Lexus NX
The Lexus NX is one of the most popular Lexus models. It consistently ranks as one of the top selling luxury vehicles in Canada. In 2018, close to 8,000 NX's were sold. MSRP starts at $41,500
Lexus RX
The Lexus RX is a top in class luxury cross over SUV. Selling over 9,300 models in Canada in 2018, it is ranked as the third best-selling luxury vehicle in Canada, and second best-selling luxury crossover SUV. It has the space, comfortable and performance you want. MSRP starts at $55,350.
Save On Lexus Car Insurance
Best Lexus Insurance In Canada
We all want nice cars with cheap insurance. However, this is not always realistic. Luxury vehicles cost more to insure. While you won't find Lexus on the list of cheapest cars to insure in Ontario, Lexus car insurance rates are considered comparable to other luxury vehicles. Your rates can vary quite a bit based on the model you drive. For example, you can expect to pay less if you drive an SUV than a high performance sports car. At ThinkInsure, we can help you find the cheapest Lexus car insurance rates, regardless of the model you drive.
Top Factors That Impact Lexus Auto Insurance
Why are Lexus insurance rates higher than average? Here are some of the top factors affecting insurance coverage costs :
Where You Live : Your location is a top factor used by insurers to assess your level of risk. Your province, city and even your postal code will impact your rates.
How You Drive : How often, how many kilometers, and what you use your vehicle for are factored into your rates determination.
Make and model : The type of vehicle you drive, its reliability, safety rating, and features impact rates. More expensive models with a higher MSRP and repairs costs will drive up insurance costs. For example, the LC or LX models will cost more to insure than the IS or UX.
Theft : Theft rate is used by insurers to assess risk. Lexus vehicles are known to be a target for thieves. Some models have appeared on the IBC 10 most stolen list. The 2015 LEXUS GX460 4DR AWD SUV appeared on the list in 2018 and it was the most stolen vehicle in Canada in 2017.
Tips Save On Lexus Insurance Rates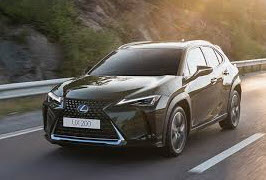 Even though Lexus insurance rates are higher than other types of vehicles, there is a still lot of room to save money. Lexus car insurance reviews will tell you these tips will help you lower insurance rates :
Shop around : Comparison shopping is the most effective way to find the cheapest rates for your Lexus.
Buy used : Lexus vehicles are reliable and are known to retain their value. Therefore, there is a strong used market. Consider buying a used Lexus to save on insurance.
Choose features and model with insurance in mind : The model and features you have will impact insurance rates. Features such as anti-lock brakes, airbags, and an anti-theft system will help lower rates.
Maintain your claims free status : A clean driving record with no accidents will qualify you for a claims free discount.
Get Cheap Lexus Car Insurance Quotes With ThinkInsure
We know you are looking for the best car insurance prices for your Lexus. At ThinkInsure, we are dedicated to helping you get the cheapest car insurance coverage. Our advisors work for you and have your best interests in mind.
Our insurance experts will work with you to find ways to save, help you take advantage of insurance discounts and ensure you have the right level of coverage for your vehicle. Start a quote on our website or give us a call to get cheap Lexus car insurance quotes.
Lexus Car Insurance FAQs
Still have questions about Lexus car insurance? No problem! Check out these commonly asked questions about Lexus insurance coverage:
Comparatively, yes, Lexus vehicles can bemore expensive to insure than other vehicles. You can expect to pay higher than the average car insurance rate in your location.
Most Lexus models will cost more to insure than other models. They are a luxury brand, they have a higher retail price and tend to cost more to insure. However, when compared to other luxury brands, insurance rates are comparable.
It depends on the type of Lexus vehicle, model, and features. Your location, age, driving history and many other factors also need to be considered to provide an accurate estimate of Lexus insurance costs. Our insurance experts will happily assist you with an online insurance quote and help you compare rates.
The need for Lexus gap insurance should be determined on a case by case basis. It depends on your lease, financial situation, risk tolerance and other factors. Gap insurance may also not be applicable to you situation.
All Lexus lease and purchase agreements require you to show proof of insurance as a condition. At ThinkInsure, we can help you compare quotes and help you get proof of insurance quickly.
The IS 350 has higher insurance rates than other IS models. It has a higher MSRP and is a common target for thieves. Expect to pay higher than average insurance costs for the Lexus IS 350. Contact our insurance professionals to compare quotes and get an accurate estimate.
The Lexus IS and RX are known for being the cheapest of the Lexus vehicles to insure. Even though one is a sedan and the other is an SUV, insurance rates about the same.
Yes. Insurance premiums are typically higher for luxury cars compare to other vehicles. It has to do with the higher purchase and repair costs. Luxury vehicles may also be a more frequently stolen.
Some Lexus models can be expensive to repair. It's not because parts are difficult to get, it's because of the innovative technology used to create the vehicles. Higher repair costs impact overall insurance costs.
Lexus Vehicle Models Available In Canada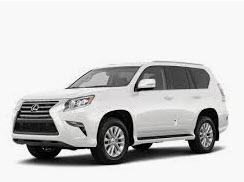 Lexus offers a wide variety of vehicle makes and models. Here are the most popular Lexus cars, SUVs, and performance vehicles.
Lexus Cars
Lexus cars are known for luxury and performance. Here are the top makes and models currently available in Canada.
F Sport: IS, RC, GS, LS, UX, NX, RX
IS: IS 300 RWD, IS 300 AWD, IS 350 AWD
RC: RC 300 AWD, RC 350 AWD
RC F
ES: ES 350, ES300h
GS: GS 350 AWD
GS F
LC: LC 500, LC 500h
LS: LS 500, LS 500h
Lexus SUVs
Shopping for an SUV? Lexus offers a great selection of SUVs to choose from :
UX: UX 200 FWD, UX 250h AWD,
NX: NX 300, NX 300h
RX: RX 350, RX 450h, RX 350L, RX 450HL,
RX L
GX: GX 460,
LX: LX 570
Lexus Performance Vehicles
Looking for something with luxury and performance? Consider one of these Lexus vehicles :