Compare Kitchener Waterloo's Cheapest Auto Insurance Rates And Coverage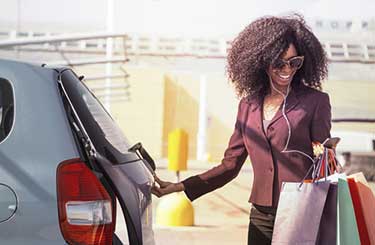 Looking to save money on car insurance in Kitchener Waterloo? Is it time to renew your current car insurance policy? Shopping for car insurance for the first time? We can help!
At ThinkInsure, we'll help you quickly compare Kitchener auto insurance quotes. We're dedicated to helping find the best coverage and the lowest rates. Contact us to start a quote online or over the phone. Getting the cheapest car insurance is easier than you think!
Why Choose ThinkInsure For Car Insurance In Kitchener-Waterloo?
ThinkInsure has been proudly providing the best car insurance coverage and customer service at the cheapest rates in Kitchener Waterloo for over 45 years. See why so many Kitchener Waterloo drivers choose ThinkInsure.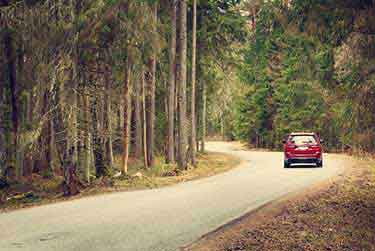 Compare And Save Money : Compare multiple insurance quotes from leading Ontario insurance companies. This results in you getting real savings on your car insurance. How much? Our average customer saves about $400 each year.
Large Selection Of Quotes : ThinkInsure is an independent insurance broker so we can get you unbiased quotes from over 40 insurance companies. You can select the lowest rate or coverage option for your needs.
Our Customers Matter: Providing a high-level of customer service and insurance expertise is a top priority for us. Our team of licensed car insurance experts will help you with your car insurance needs.
We Make Car Insurance Saving Easy : We want to make the process of buying car insurance in Kitchener Waterloo as quick and easy as possible for you. Whether you choose to get an Online Quick Quote or call 1-855-550-5515 toll-free and talk, the best car insurance at the lowest price in Kitchener Waterloo is at your fingertips.
" ThinkInsure was so helpful when I got rear-ended last year. I didn't know what to do so I called. They advised me on what to do and was there for me throughout the claim process. What a difference it makes having a good insurance company!"
Steve, Kitchener, ON
About Driving And Car Insurance In Kitchener Waterloo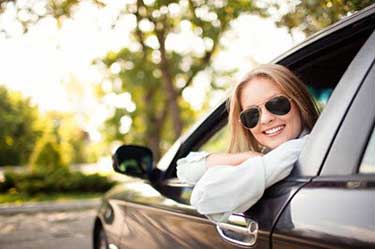 Part of the Tri-City area, along with Waterloo and Cambridge, Kitchener is located along highway 401. Other major highways in the area such as highway 25, highway 8, and highway 7 make it an ideal location for commuters into the GTA or Southwestern Ontario. The city is also known for being a traffic bottleneck, especially during peak hours.
Expect to spend some time in traffic. If you drive in Kitchener, you need a good car insurance policy to ensure you're covered. Even though Kitchener car insurance rates are cheaper than many other cities, it's still important to shop around and compare quotes. At ThinkInsure, we'll help you find the cheapest rates and save.
How To Get Auto Insurance Quote In Kitchener Waterloo
At ThinkInsure, we make getting a car insurance quote and saving money as easy as 1-2-3 :
Step 1 - Begin Your Kitchener Waterloo Car Insurance Quote
Click to start your online auto insurance quote.
Step 2 - Enter Your Driving And Car Information
Enter basic driver and vehicle information to get an accurate quote.
Step 3 - Compare Quotes And Choose The Cheapest Rate
Select the lowest priced auto insurance that meets your coverage needs.
OR
Call A Kitchener Waterloo Car Insurance Expert
Give us a call toll-free at 1-855-550-5515 and speak with a Kitchener Waterloo car insurance expert. They can you save more.
How To Find The Cheapest Car Insurance In Kitchener & Waterloo
Combine Home And Auto Insurance In Kitchener To Save More!
Combining your home and auto insurance into one policy with the same insurer is a quick and effective way to immediately capitalize on cost savings.
You'll save money on both policies instantly. You can save up to 20% on your auto insurance and up to 10% on your home insurance. If you haven't already, combine your home and auto insurance in Kitchener to save.
Getting You The Best Car Insurance Is Our Top Priority
For us to be successful, your auto insurance needs must be met successfully. ThinkInsure independently owned so we can get unbiased quotes from many insurance companies. Then, you choose. We make sure you receive the most extensive coverage possible for the best price in Kitchener Waterloo.
Coverage For Practically Any Kitchener Waterloo Driver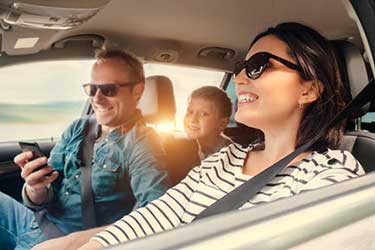 Even without a great driving record, you still can choose from the best rates available in Kitchener Waterloo. We find you the most affordable rates, letting you compare rates so you can buy the cheapest coverage.
Why wait another minute? Let ThinkInsure get you a number of Kitchener Waterloo car insurance quotes for you to compare. Choose the best one. And enjoy the savings!
Tips To Get The Best Car Insurance Rates In Kitchener Waterloo
We know saving money and getting the right coverage to meet your insurance needs is important to you. The good news there are a number of steps you can take to get the best car insurance in the KW area :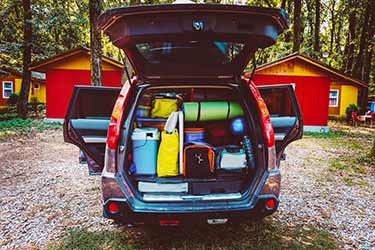 Comparison shop : Always compare policy options.
Don't let your policy auto renew : Look into potential costs savings before renewing your current policy.
Compare quotes annually : Each time your policy comes up for renewal is your opportunity to save.
Assess your insurance needs as they change over time : Your coverage needs change. You may need more or less coverage. Assess your needs to make sure you have the right amount of coverage.
Ask about insurance discounts : Inquire about discount you may qualify for. As time goes by, you may qualify for news discounts and savings.
How Much Does Car Insurance Cost In Kitchener Waterloo?
Car insurance in Kitchener costs approximately $1500 per year, which is close to the provincial average. Many drivers have rates in the range of $1500 to $1800 annually. Drivers with tickets, accidents and claims on their record typically will have higher rates.
Kitchener Waterloo Stats, Driving Facts and Car Insurance
Things You May Not Know About K-W and Driving in K-W
Do you say you live in Kitchener? Waterloo? Or Kitchener-Waterloo? For those unaware of the differences, Kitchener is the largest city and the seat of regional government in the Regional Municipality of Waterloo, which includes the cities of Kitchener (population 219,153), Cambridge (126,748) and Waterloo (98,780). Kitchener Waterloo (K-W for short) is the name given to the provincial and federal electoral districts. Many people just say they're from Waterloo Region, or simply Waterloo.
With a total population of over a half-million people (507,096 to be exact), the Waterloo Region includes the Townships of Woolwich (23,145) Wilmot (19,223), Wellesley (10,713) and North Dumfries (9,334).
The Conestoga Parkway and Highway 8 are key arteries, connecting Waterloo, Kitchener and Cambridge along with Highway 7/8 and Highway 401.
Unlike many cities whose streets follow a grid pattern, Kitchener is laid out in a radial pattern introduced by its German settlers, who were more familiar with this Continental model than strict, survey-based British grids. While providing charm and character, the street layout in Waterloo presents challenges in assigning compass-based names.
With a population expected to grow to 729,000 by 2031, Waterloo is one of Southwestern Ontario's fastest growing regions.
How Do These Facts Impact Kitchener Waterloo Car Insurance Rates?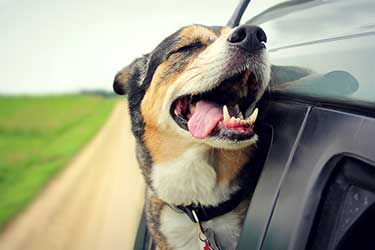 Learn anything new about Kitchener Waterloo? Even if you didn't, these stats and facts should help remind you that the Waterloo Region is a vibrant part of Southwestern Ontario - three cities and four townships on the grow - with a lot of traffic on the roads.
This translates to a significant amount of driving that occurs in Kitchener Waterloo, which, unfortunately, can lead to car accidents - especially multi-vehicle auto accidents.
Plus traffic tickets, car theft, and car insurance fraud all relate to the number of vehicles in Kitchener Waterloo. These factors then contribute to how different car insurance companies arrive at different car insurance quotes based on specific algorithms they use to determine their rates.
To ensure you get the best car insurance rates and coverage in Kitchener Waterloo, choose wisely. Choose ThinkInsure. We shop and compare to find you Kitchener Waterloo's best car insurance coverage, rates and service. We make insurance easy for you.
Kitchener Waterloo Car Insurance FAQs
Have more questions about car insurance in Kitchener & Waterloo? Check out some of these commonly asked questions about quotes, policies, coverage, and rates:
There is never a wrong time to get a quote. It's important to compare quotes when you make changes to your policy, you add coverage, and before you renew your coverage.
The more information you provide the better. To complete a quote you will need to provide information about your driving record, vehicle, coverage needs, and basic contact information. The more accurate the information, the more accurate the quote you will receive.
You are required by law to have auto insurance to own/lease a vehicle and drive in Kitchener and anywhere else in Canada. Without insurance you are not permitted to drive a vehicle. If you are caught driving without insurance you face a minimum fine of $5000 plus other repercussions.
Getting cheap auto insurance is challenging amid the constant rate increases and risk of accidents, claims, and fraud, but it can be done. Drivers need to drive safe, avoid making unnecessary claims, and regularly compare car insurance options. At ThinkInsure, we're dedicated to helping you save money.
No. The type of coverage and policies available varies from insurer to insurer. Shopping around allows you to see not only the type of pricing offered, but also the type of coverage and value you will receive for your quoted rate.
Absolutely! Start a quick quote anytime on our website. Simple add your information about follow the steps provided. Getting a quote only takes a few minutes of your time.