Save On Sault Ste Marie Auto Insurance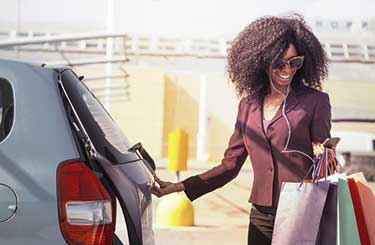 Sault Ste. Marie car insurance can be expensive. Insurance fraud, claims and having a ticket or two on your record all impact the cost of your auto insurance. Even if you have a clean driving record, there are many other factors influencing the cost of car insurance in Ontario.
The good news is you can do something about it. If you want to get the cheapest car insurance rates, working with an insurance expert like ThinkInsure is always your best option.
Our team can help you compare quotes and find the best coverage. Many of our customers save up to $500 or more simply by getting a quote with us.
Get Car Insurance Coverage That Meets Your Driving Needs
Car insurance in Sault Ste. Marie doesn't have to be complicated. Whether you need coverage for your car, truck, SUV, RV, ATV or even your business vehicle, we have you covered. We help ALL drivers get affordable car insurance coverage.
At ThinkInsure, insurance savings, service, selection is made simple :
Savings : We'll help you find the cheapest car insurance rates for your unique driving needs.
Service : All ThinkInsure customers are assigned a dedicated broker to help you with all your insurance needs. You can get assistance with quotes, claims, coverage, and much more.
Selection : We've partnered with the top insurance companies to provide you with the greatest selection of quotes and coverage.
Insurance Made Simple : We make getting insurance as easy as possible. We are here to answer your questions, provide expert advice, and help you get the coverage you need at no cost to you!
About Sault Ste. Marie Car Insurance And Driving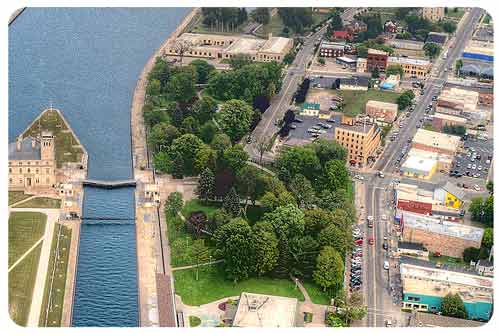 Sault Ste. Marie, Ontario, not to be confused with Sault Ste. Marie, Michigan, is a city located in the northern region of Ontario. Also referred to as "The Soo" it's a border town on the St. Mary's River. With close to 75,000 residents, the city is the third largest city in Northern Ontario.
Even with the presence of larger steel companies, such as Algoma Steel, and a large call centre industry, the population in the region has declined. However, the city attracts many people through tourism, and education. The city is home to Sault College, and Algoma University.
Highway 17, part of the Trans-Canada Highway, is the main source of transportation for the city. The International Bridge connects the city to Sault Ste. Marie, Michigan, and becomes Interstate 75. Similar to many other smaller communities, residents rely on driving to get around.
At ThinkInsure, we help Sault Ste. Marie drivers get the car insurance coverage they need to drive worry free.
How Much Does Auto Insurance In Sault Ste. Marie Cost?
As a smaller town in Ontario, drivers tend to pay less for car insurance than in other cities. Claims free drivers with a clean driving record can expect to pay between $1000 and $1400 per year for auto insurance.
Sault Ste. Marie drivers typically pay less than the province average. For an accurate estimate of your car insurance premiums, get a car insurance quote.
How Can I Get Cheap Sault Ste. Marie Car Insurance Rates?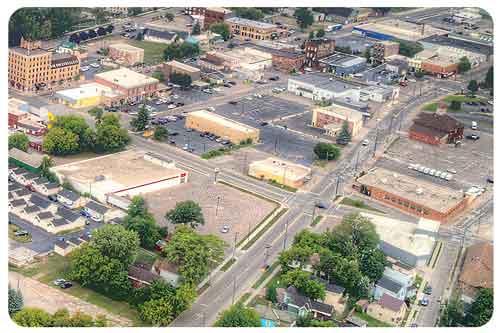 Our insurance experts can help you get cheaper insurance rates. We work for you. We'll provide you with unbiased advice about how you can lower your car insurance premiums :
Take advantage of insurance discounts : We'll make sure you are taking advantage of all available discounts for you.
Bundle coverage : We'll help you combine your home and auto insurance coverage under one policy so you can save more.
Choose the right coverage : We'll ensure you have the coverage you need to meet your driving needs.
Focus on safety and risk aversion : Our insurance experts will provide you with expert advice about how to improve vehicle safety and avoid risks, all of which will help lower your rates.
Use ThinkInsure to compare Sault Ste. Marie insurance quotes and coverage. Our insurance experts will help you find the most cost savings and the cheapest rates. Saving money on insurance is only a call away.
Compare Car Insurance Quotes In Sault Ste. Marie And Save
At ThinkInsure, we make it easy for you to compare car insurance quotes. Unlike insurance companies that can only offer you their insurance products, we can offer you insurance solutions from a variety of insurers. This gives you the best chance to get the cheapest auto insurance rates.
When Should You Compare Auto Insurance Quotes?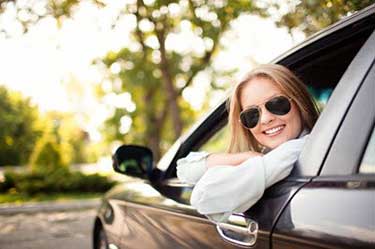 There is never a bad time to compare Sault Ste. Marie auto insurance quotes. Here are the most common :
Your policy is up for renewal
You want to switch providers
You are getting insurance for the first time
You're just curious – you want to see the current rates
Sault Ste. Marie Car Insurance and Driving Tips
Expect delays near the border : If you are driving near the International Bridge, expect traffic delays. Traffic can get backed up at Queen Street and Huron Street.
Watch out for wildlife : Whether you are driving along Highway 17 or within the city limits, watch out for wildlife. They are commonly present at dusk and dawn.
Use winter tires : Cold and snowy winters are common up north. Equipping your vehicle with proper snow tires will help you get the best traction. You'll also qualify for an insurance discount.