Looking For A Cambridge Insurance Broker?
Our Brokers Will Help You Get The Best Insurance Rates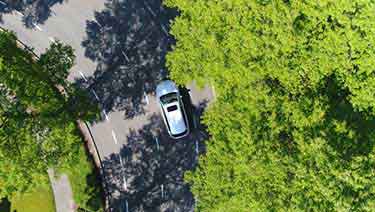 Insurance brokers in Cambridge give you the best opportunity to lower insurance costs. Even though home and auto insurance rates in Cambridge are below the provincial average in Ontario, there is still opportunity for you to save even more.
At ThinkInsure, we regularly help our customers save hundreds annually on insurance premiums. Taking a couple of minutes of your time to compare quotes with our brokers can help you get cheaper rates and coverage that is best suited for your situation.
Why Use Cambridge Insurance Brokers
Brokers Give You More Selection, Better Service, And Savings
Brokers work for you : Insurance brokers work independent of insurance providers. They have your best interests in mind.
MORE coverage options : Brokers can help you compare quotes from multiple insurers, giving you more policy options and savings opportunities.
Unbiased insurance advice : Brokers are your go to resource for all your insurance needs. They will provide you with unbiased advice, answer your questions, and help you better understand your policy.
It's FREE : Working with brokers in Cambridge is 100% free. There is no cost to you to compare quotes.
Why Choose ThinkInsure As Your Cambridge Insurance Broker?
Save Hundreds On Insurance By Using A Cambridge Broker
At ThinkInsure, our brokers have helped drivers and homeowners just like you save on insurance in Cambridge. Experience the ThinkInsure broker advantage :
Industry experience : ThinkInsure didn't just pop up recently. For over 45 years, our brokers helped residents in Cambridge and across Ontario save on insurance.
Insurance savings : Our brokers are dedicated to helping you find insurance cost savings. We make sure you take advantage of all discounts available to you and help you find the cheapest rates.
Selection : With partnerships with more than 40 top insurance providers, we can compare quotes for ALL types of insurance. This gives you MORE insurance policy options.
One stop shopping : Our brokers can help you with all your insurance needs – car, home, business, and more.
Expert advice : We do more than just compare quotes. We'll answer your insurance questions, provide clarification about your policy, and offer expert advice about your insurance needs.
Personalized service : All customers are assigned a dedicated broker to help you compare quotes, and much more. Our fully licensed insurance brokers are on your side and we look out for your best interests. We're dedicated to helping you save and find the best coverage.
Insurance made easy : We simplify the insurance process. We make it quick and easy for you to compare quotes, adjust your policy, and get cheaper rates.
Compare Cheap Quotes With Cambridge Insurance Brokers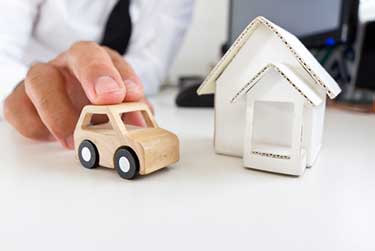 Brokers make comparing insurance quotes in Cambridge easy. They also help you quickly find the cheapest rates. How?
By comparing different quotes from over 40+ insurers, our brokers can help you get the lowest rates based on your insurance needs. Brokers offer more options than direct insurers. This results in more policy options and the cheapest rates.
Get Access To All Types Of Insurance Brokers Cambridge Ontario
At ThinkInsure, we offer much more than car insurance. We can help you compare quotes for all your insurance needs.
What type of Cambridge broker do you need?
Auto insurance brokers
Home insurance brokers
Business insurance brokers
If you have insurance needs, our expert brokers in Cambridge can help you compare quotes and find the cheapest rates available.
Get Cheaper Rates With Car Insurance Brokers In Cambridge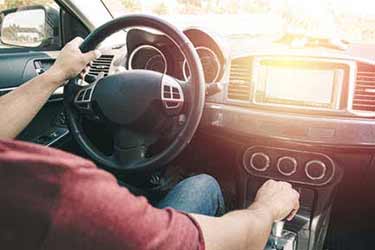 With the cost for auto insurance in Cambridge, Ontario on the rise, it's never been more important to use a broker. We can help you get the best rates each time your policy renews. We'll help you explore your policy options and shop around so you get the cheapest car insurance in Cambridge.
We can help you compare quotes for :
All types of cars (SUVs, trucks, vans, crossovers, compacts, sports cars, more)
Motorcycles
Recreational Vehicles
Classic cars
Get The Best Rates With Home Insurance Brokers In Cambridge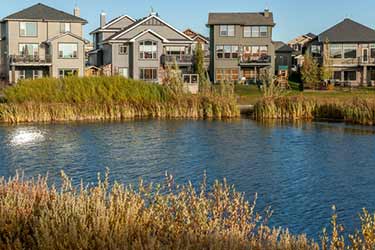 The average price of a residential home in Cambridge is $472,249 (As of November 2018). With home costs in the rise, and with an increase in claims due to weather events, it's never been more important to protect your investment with a good home insurance policy.
Our brokers can help you get the best rates for Home insurance Cambridge, Ontario. We can help you get coverage for :
All types of homes - detached, semi-detached, townhomes
Condos
Cottage and vacation homes
Renters insurance
Tips To Save With Insurance Brokers In Cambridge
Here are some effective tips to help you maximize your insurance cost savings :
Combine coverage : Combining your auto and home insurance coverage under a one policy will automatically qualify you for additional cost savings.
Provide accurate information : Always provide accurate information when getting a quote. This will ensure you are getting the most cost savings possible.
Compare quotes upon renewal : Each time your policy is up for renewal is your chance to lower your insurance rates. Take advantage!
Cambridge Insurance Broker FAQs
Live in Cambridge? Thinking about using an insurance broker? Still have questions? Here are some of the most commonly asked questions we get about working with an insurance broker:
One of the main reasons people use insurance broker is they can help you lower your insurance rates. The simple act of comparing quotes when getting new insurance coverage or renewing your policy puts you in a position to see what the market has to offer and choose the cheapest rates.
No. Cambridge insurance brokers do not charge you a fee to use their services. You will not be asked to pay any money out of pocket if you use an insurance broker. Brokers are paid a commission by the insurance companies when they sell a new policy to consumers.
Insurance brokers are considered to be a better option than dealing directly with insurance agents because of the advantages they offer. Brokers will not only help you assess your coverage needs, they can also compare quotes with multiple insurance providers. This will help you find the best rates available based on your insurance needs. Agents are limited to offering you the insurance products from their company only. This could result in higher costs and limits coverage options.
Reviews provide you with some great insight into how a broker treats their customers and the level of service you can expect. Check out reviews when comparing brokers. Choosing the right insurance broker can impact your overall experience comparing insurance quotes.
The amount of money an insurance broker makes per policy depends on many factors such as the insurer, type and scope of coverage, and many other factors. Regardless of how much a broker is paid, you are not responsible for the fees.