Find Better Audi Car Insurance Rates
Shopping for Audi car insurance? Want to get the best rates? Audi is a leading luxury vehicle manufacturer. Thousands of Canadians drive Audi's and the Q5 SUV is quickly becoming the brands top selling model.
ThinkInsure can help you get the car insurance coverage you need for your Audi. Whether you drive the popular A3, practical Q5, or sporty R8, we can help you compare quotes from all the top insurers. The result – the best price and coverage.
About Audi Insurance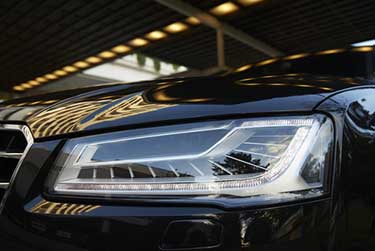 Based out of Ingolstadt, Germany, Audi is one of the top selling luxury brands worldwide. It's the third leading luxury vehicle manufacturer in Canada. The company was founded by August Horch and is named after its founder. Horch means "listen", or Audi in Latin.
The brand is a subsidiary of Volkswagen. The four rings in the logo represent the four companies that merged in 1932 to form the original company, Auto Union.
Known for their safety, reliability and performance, Audi was the first company to perform crash tests on their vehicles, an industry standard today.
In 2018, the company sold 1.812 million vehicles worldwide and 36, 908 in Canada. The Audi Q5 sold 11,952 units alone, a 16% increase from the previous year. For the second straight year the Audi Q5 was not only the leading luxury SUV/crossover, it was the top selling luxury vehicle in the country overall. Audi Canada can attribute strong sales numbers to the growth of the SUV market.
Top Factors That Impact Audi Car Insurance
Here are some of the key factors that can affect your insurance insurance rates if you drive an Audi if you drive an Audi :
Insurance requirements : Luxury vehicles need a strong insurance policy to protect them. Audi drivers generally add comprehensive and increase coverage limits. This will slightly increase your car car insurance quote quote.
Repair costs : Repairs for Audi's can be expensive. Some parts need to be imported. Higher repair costs will increase costs.
Safety and security : Even though it doesn't appear on the most stolen list, luxury vehicles tend to be targets, especially the A5. All Audi models have a strong safety rating and good anti theft systems, which helps to lower costs. All Audi's come with a long list of standard safety features. Additional features can also be added to all models.