Find The Cheapest Ontario Car Insurance Rates And Coverage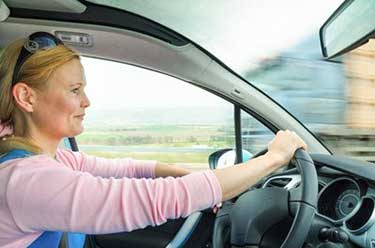 Get an Ontario car insurance quote from one of our friendly insurance experts and you could save big. They'll quickly compare auto insurance quotes so you'll get the lowest rate.
Finding the best auto insurance coverage at the cheapest rates shouldn't be difficult. We help hundreds of drivers save on Ontario car insurance every month. Shop and compare quotes now and see how much you could save on your auto insurance policy.
Helping Drivers With Affordable Ontario Auto Insurance
There are more than 13.5 million residents in Ontario and this number continues to grow. This means more drivers, more traffic congestion, and a greater risk for auto accidents on roadways. You need a car insurance policy that provides the best coverage and protection so you can drive with confidence.
Do you drive in a large city like Toronto? Live in a small town like Bracebridge? You need to understand your auto insurance options. Below you will learn everything you need to know about car insurance in Ontario.
Learn about Ontario car insurance and coverage options.
Understand the Ontario rules for car insurance.
Learn how easy it is to compare auto insurance quotes and coverage.
Get the best tips and savings advice.
And much more.
How To Get Cheap Ontario Car Insurance Quotes Quickly And Easily
It's easy to get the cheapest Ontario car insurance quotes. Quickly compare rates from the leading insurance companies to save in a couple of minutes.
To get the most accurate quote it's helpful to have :
1) Your drivers license
2) Your vehicle information
Simply fill out information about yourself, your driving history and vehicle :
Start Your Quote
---
Enter your postal code and some basic information.
Start
Enter Your Driving Information
---
Enter some details about your driving habits, vehicle and insurance history.
Compare The Cheapest Quotes
---
Compare quotes from the leading companies.
Choose The Best Rate
---
Choose the lowest rate and get your policy.
OR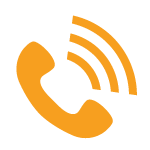 Call A Car Insurance Expert
You can also call our Ontario auto insurance experts directly to compare quotes. They will provide savings advice and look for additional discounts to help you save more. It's free and only takes a couple of minutes - 1-855-550-5515.
What Are The Best Tips To Get Lower Car Insurance Rates?
We understand that you are busy. You don't have hours upon hours to shop around for auto insurance quotes. You have better things to do with your time.
Use these tips to get cheaper car insurance :
1. Shopping Around For Ontario Car Insurance Quotes Pays Off
Insurance rates vary between providers. When you shop around, you'll get different rates for the same car and driver. An insurance expert can help you quickly find and compare quotes based on your :
Driving record
Vehicle
Coverage needs
2. Compare Quotes With A Car Insurance Expert
Licenced insurance experts have a wealth of knowledge and a network of providers. They use their knowledge to source insurance that meets your budget and needs. You have more options and greater opportunity to save.
3. Benefit From The Experience Of An Insurance Professional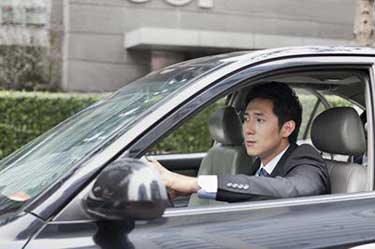 Licenced professionals continually update their education and knowledge. They provide unbiased savings advice based on your situation. Get the clarity you've been looking for. Get your insurance questions answered.
4. Stay Up-to-date With The Latest Developments In The Car Insurance Industry
Things change quickly in the insurance industry. Staying up-to-date allows you to make the best decisions. You'll capitalize on new discounts, rate changes, and cost saving opportunities.
5. Be An Educated Car Insurance Consumer
Know what your policy means and the type coverage you need. If you are not sure about a specific insurance term, talk with your provider to get clarity. Never make assumptions about your coverage. You don't want to be under insured.
6. Focus On Value When Comparing Quotes
Price is important, but it's not the only thing. When comparing policies, make sure you understand value for the coverage you will get. How much coverage you will receive for your quoted car insurance rate. Some companies offer lower rates but give you less coverage.
7. Consider Insurance Factors Before You Buy A Car
The car you drive will impact your rates. Inquire about the insurance rates of vehicles you are considering before you make your final vehicle purchase decision. The vehicle you drive could impact your rates by hundreds of dollars.
8. Review Your Policy Annually
A lot can change in a year. Review your policy each year prior to renewal. Does your coverage match your driving needs? Do you need to add or remove coverage types?
9. Pay Your Premium In Full
Pay your insurance premium in full to avoid administrative fees. Some insurers offer a slight discount for paying in full.
10. Complete Driver Training
This is particularly important for new and young drivers. Completing driver training with an accredited driving school helps to lower your rates.
How Can Ontario Drivers Find The Best Auto Insurance Quotes?
Rates Change Often - Comparison Shopping Is The Best Way To Save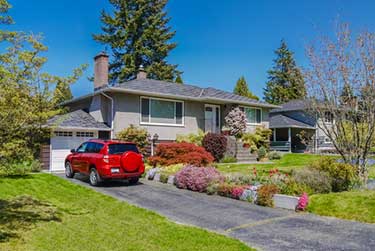 With car insurance rates being so high, Ontario drivers need to be diligent. You need to find ways to save as much as possible. Insurers change their rates frequently. Driving records, vehicle details and coverage needs also change. Stay on top of your coverage needs to get the lowest auto insurance rates in Ontario>
The most effective way to get cheap auto insurance is to compare quotes with multiple companies. Comparison shopping allows you to stay on top of these changes.
Too many drivers simply allow their current policy to renew automatically. When you do this, you lose your chance to take advantage of new cost savings.
Compare quotes annually.
Stay up to date with insurance industry news.
Understand the types of discounts you qualify for.
Get The Best Car Insurance Discounts
Take Advantage Of Discounts And Save Up To 30%
Are you taking advantage of eligible discounts? Insurers offer many types of car insurance discounts. Savings change over time. Occasionally new discounts get introduced. Ask about the discounts offered and the ones you qualify for.
Common car insurance discounts include :
Bundle Auto Insurance With Home Insurance
Combine your auto and home policy with the same company. Save up to 20% or more on both types of coverage. Plus, you'll have the convenience of having all policies insured with the same company.
Use Winter Tires
Insurers offer a discount for drivers who use winter tires. Install winter tires on your vehicle and save up to 5% right away.
Insure Multiple Vehicles
If you have multiple vehicles you can qualify for a multi-line insurance discount. This includes the vehicles of family members living at the same residence. Insure all your vehicles with the same insurance company. Save up to 15% on all vehicles included in your policy.
Green Vehicle Discount
It pays to go green. Reduce your impact on the environment and reduce fuel costs. Save up to 10% when you drive an electric or hybrid vehicle.
Customer Loyalty
It pays to be loyal. Get rewarded for your loyalty with up to 10% in savings. Your savings can increase each year you renew your policy and stay with your current provider.
Driver Training Discount
All drivers who pass an MTO approved driver training course save up to 10%. Young drivers can also take advantage of graduated licensing discounts. If you are in school, save up to 10% on a good student discount. Maintain a "B" average or better.
Retiree Or Senior
Retired? Qualify as a senior? Insurers reward driving experience. Save up to 10% on your insurance policy. If you are over 50, you may qualify for an over 50 insurance discount.
Anti Theft Device Installation
Anti-theft devices reduce the risk of vehicle theft. Insurers reward you for reducing driving risks. Save up to 15% by installing an anti-theft or burglar deterrent device. You may require proof of purchase and installation.
Good Driver
Staying claims, accident, and ticket free will qualify you for a discount. Through telematics or usage based insurance (UBI) programs, insurers reward you for good driving habits. Save up to 30% when you drive safe and sign up for UBI.
See a complete list of Ontario car insurance discounts to find out what you qualify for.
How Do You Get Car Insurance In Ontario?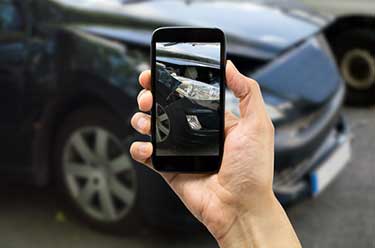 Getting car insurance in Ontario doesn't have to be complicated. Here is how drivers can get the best coverage and price :
Review Your Current Policy
In the months leading up to your policy renewal, take some time to review your policy. Does your it still meet your needs? Do you need to make changes? Add or remove coverage? Are you getting a policy for the first time? Think about your driving needs and the type of coverage you need.
Get Your Driving And Vehicle Information Ready
There is certain information you need to get a car insurance quote in Ontario. Gather your driver's licence, vehicle information, and driving history. If you have other drivers on your policy, make sure you have their information as well. Make note of any updates you make.
Work With An Ontario Car Insurance Expert
Working with an expert can get you coverage from multiple insurance providers. It's your best option to save. You have more coverage options and discounts to choose from.
Contact Your Car Insurance Provider
Compare rates in Ontario by doing a quote online or by speaking with an expert over the phone. Choose the method that works best for you.
Get Multiple Car Insurance Quotes
Make sure to compare multiple quotes to find the best policy and rate. Just enter information about you, your vehicle, driving history and coverage needs. Compare the results and select the best policy.
Choose The Best Policy And Rate
Based on the information you provide, you will receive the best car insurance rates and coverage. Choose the policy that best matches your driving and insurance needs.
Complete Your Car Insurance Application
Complete the steps to secure your rates with your provider. They will complete your application and get your car insurance pink slip so you have insurance.
How Much Does Car Insurance Cost In Ontario?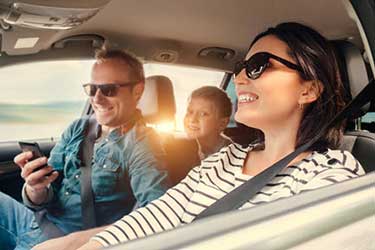 Ontario is one of the most expensive provinces for car insurance rates. Costs in Ontario can vary based on many factors. Your location, diving history, age, type of vehicle you drive, and many other factors all affect costs. Get a quote and compare rates to see how much car insurance will cost you.
What Is The Average Cost Of Car Insurance In Ontario?
The average cost of Ontario car insurance is $1,445, according to the Insurance Bureau of Canada (IBC). Car insurance rates are higher for drivers who live in large cities such as Toronto, Mississauga, and Hamilton. Rates tend to be cheaper in more rural areas and in Northern Ontario.
Average Car Insurance Quotes By Driver Type
Average Ontario car insurance rates change by driver type. Younger drivers often pay higher premiums. Mature drivers with good records will pay less.
Here's a sample of average car insurance rates for all of Ontario based on drivers who did an online quote with us.
| Driver Type | Average Quote (per year) |
| --- | --- |
| Mature Drivers (35-45 years old) | $2,220 |
| Senior Drivers (60-70 years old) | $1,642 |
| Young Drivers (20-25 years old) | $4,128 |
| Male Drivers (all ages) | $2,890 |
| Female Drivers (all ages) | $2,515 |
| Drivers With 2 Tickets (all ages) | $2,940 |
| Drivers With 1 At-fault Accident (all ages) | $3,065 |
Recent Ontario Car Insurance Quotes
Wondering how much you could save on your auto insurance? Here are some recent quotes and savings from Ontario drivers using ThinkInsure.
| Shopper | Province | Vehicle | Cheapest Rate | Highest Rate | Savings |
| --- | --- | --- | --- | --- | --- |
| Female, 45 years old | Ontario | 2015 BMW 328D | $1,214/yr | $2,460/yr | $1,214 |
| Male, 32 years old | Ontario | 2016 Volkwagen Golf 1.8 TSI | $811/yr | $1,327/yr | $516 |
| Male, 50 years old | Ontario | 2017 Acura TLX | $1,440/yr | $2,568/yr | $1,246 |
| Female, 33 years old | Ontario | 2018 Honda CRV EX-L | $1,256/yr | $1,746/yr | $490 |
| Male, 58 years old | Ontario | 2018 Audi Q5 | $992/yr | $1,812/yr | $820 |
What Goes Into Ontario Car Insurance Quotes?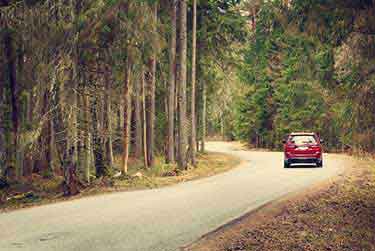 Factors That Affect Car Insurance Premiums
Insurers use many factors to set car insurance rates across Ontario. Here are some of the key factors that impact the cost of a policy :
Driving Experience
Driving experience is a key factor. Experienced drivers are less likely to get into accidents compared to novice drivers. How long have you been driving? What level of graduated licence do you have? A clean driving record and a longer insurance history lower rates over time.
Age, Gender, Marital Status
Insurance companies consider personal information such as your age, gender and marital status. Why? New drivers have less experience. Younger drivers, males, and single people are more likely to engage in risky driving. They are more likely to be in accidents and get tickets. Studies show that women are less likely to be in accidents.
Driving Record And Violations
A clean driving record can make a huge difference in how much you pay for coverage. How is your driving record? Do you have recent tickets or claims? Accidents, traffic violations, and claims will increase your rates. Rates can decrease when tickets are removed from your driving record. Drive safe!
Your Vehicle
What type of vehicle do you drive – SUV or a sedan? How old is your car? Is it a common target for thieves? Does it have a good safety rating? The car you drive, its MSRP, vehicle features, repair costs, and vehicle type can make a big difference.
How You Drive
Do you use your car to drive to work? How many kilometers do you drive per year? Do you use your car for business? If you drive occasionally, you may qualify for a low kilometer discount.
Insurers consider :
The length of your daily commute.
How you use your vehicle.
How far your daily communte is.
How many kilometres you drive annually.
Where You Live
Location, location, location. It can matter just as much for insurance as it does for real estate. Insurers consider where you live. If your neighbourhood has higher statistics for car theft and accidents, your insurance premiums will reflect the higher risk. City, neighborhood, and even postal code matter.
Coverage And Deductible Amount
The type of coverage you select will impact your rates. More coverage will increase costs. It will also provide you with greater protection. Adjusting your deductible amount for collision or comprehensive insurance will impact premium costs. As a general rule, increasing your deductible will lower your premiums. Choose you coverage and deductible amounts wisely.
Your Insurance History
Your history as an insured driver matters. Gaps in coverage, payment issues, or too many claims will impact your ability to get coverage. It will also increase your rates.
Ontario Car Insurance Rate Changes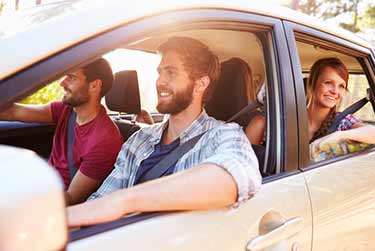 Auto insurance rates in Ontario are adjusted quarterly by the Financial Services Commission of Ontario (FSCO). They oversee insurance regulation in the province.
Insurers can apply to have their rates increased. This occurs because of changes in coverage offerings, and to help offset the costs associated with claims. Requests to increase rates must be deemed reasonable. The FSCO can also require insurers to adjust and lower rates when changes are made to the auto insurance system.
Ontario rates have increased by for 8 consecutive quarters.
Here is a summary of FSCO rate changes since 2014 :
| Quarter | Overall Rate Change |
| --- | --- |
| Q2 2019 | +2.00% |
| Q1 2019 | +2.70% |
| Q4 2018 | +3.35% |
| Q3 2018 | +2.06% |
| Q2 2018 | +1.1% |
| Q1 2018 | +2.23% |
| Q4 2017 | +1.03% |
| Q3 2017 | -0.10% |
| Q2 2017 | +0.76% |
| Q1 2017 | +1.24% |
| Q4 2016 | -0.14% |
| Q3 2016 | +1.50% |
| Q2 2016 | +0.33% |
| Q1 2016 | -3.07% |
| Q4 2015 | -0.15% |
| Q3 2015 | -0.50% |
| Q2 2015 | +0.60% |
| Q1 2015 | -0.95% |
| Q4 2014 | -0.54% |
| Q3 2014 | -0.11% |
| Q2 2014 | +0.22% |
Why Are Ontario Auto Insurance Rates So High?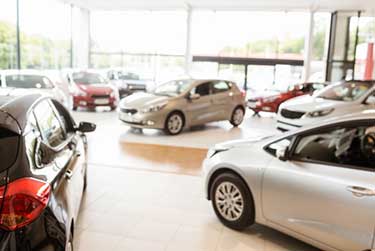 There are a number of key factors that affect rates in Ontario :
Insurance fraud : Fraud drives up the cost of coverage.
Increasing claims costs : There is an increase in the number and cost of auto insurance claims.
Greater driving risk : There is a higher volume of drivers and traffic on Ontario roads. High population density and poor road conditions are also factors.
Increased auto theft : Auto theft rates are on the rise in Ontario.
What Are The Benefits Of ThinkInsure For Ontario Car Insurance?
Get Trusted Ontario Car Insurance Coverage
ThinkInsure car insurance experts are on your side. We work for you, not an insurance company. We have been providing car affordable car insurance to Ontario drivers for over 45 years.
We are an independently owned company so we're unbiased. We can help you compare quotes from many insurers. So you'll save with lower auto insurance premiums. Here are some key reasons to choose ThinkInsure :
Get The Cheapest Quotes And Save Money : Drivers can save up to 30% or $500+ on their auto insurance premiums when comparing quotes. We can quickly get quotes from the best insurance companies in Ontario. It only takes 2 minutes to compare the lowest rates and save. It's that quick and easy.
Expert Savings Advice : Our auto insurance experts are licenced and trained professionals. We can answer all your insurance questions. We provide you with the guidance you're looking for.
One Stop Shopping And Personal Service : All customers get a dedicated personal service representative. We'll take care of ALL your insurance needs. We take pride in helping our customers and by providing top level customer service. If you need assistance, just give us a call!
24/7 Claims Service : Accidents can happen at any hour. You can get 24/7 claims service from the leading insurers in Ontario. We will be there to help you in the event of an accident when you need us most.
Car Insurance Needs Coverage Assessment : Get a car insurance needs assessment to find the proper coverage and understand your policy details. We will also recommend ways for you to save with our wide range of products and discounts.
Safe And Secure : Your information is safe with us. We never share your information without your consent.
Much More Than A Quote Comparison Site
ThinkInsure is much more than a comparison site for auto insurance rates. Unlike other comparison sites, we do not sell your quote information to another insurance provider.
We want to help you with all your auto insurance needs. From getting the best rates and coverage to providing top level customer service. We will be there for you when you really need help! We'll also work hard to save you money on your insurance year after year.
What Our Customers Are Saying About Us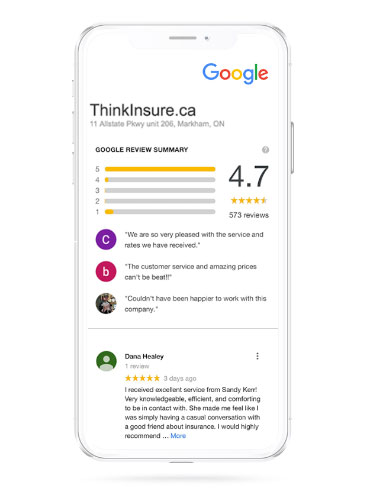 ThinkInsure is a leading provider of car insurance coverage. We help thousands of Ontario drivers get the coverage they need quickly at the lowest rates. See what our customers are saying about ThinkInsure on Google. We have over 550 reveiws with an average of 4.7 out of 5 stars rating.
How Do You Get A Car Insurance Quote Online?
Find Free Auto Insurance Quotes
Getting a car insurance quote online is simple. Even if you aren't tech savvy, you can easily follow the steps. Save time and take advantage of the convenience of shopping for quotes online :
Set aside some time : All you need is a couple of minutes to complete a quote. Have your information handy to speed up the process.
Use your preferred device : You can compare quotes online using your smartphone, tablet or desktop. The choice is yours!
Follow the steps : Fill out the requested information. Be as detailed as possible to get an accurate quote.
Review your coverage and discount options : Make sure you choose the right level of coverage and take advantage of qualifying discounts.
Get coverage : Choose your company and policy. You'll receive an email notification with a summary of your policy. You can request to speak with an insurance expert to look for even more cost savings.
Ontario Auto Insurance And Driving Facts
Ontario is home to more people and drivers than any other province. There are more than 14 million people and more than 10 million registered drivers across the province.
Do you commute daily on the 401 or QEW? Spend your weekends driving in the country side or cottage country? Enjoy Niagara wine country? Or, do you love to head up north to explore the natural wonders of Northern Ontario? You need a good auto insurance policy.
Drivers need to understand driving and auto insurance in Ontario. Here are key stats and facts :
Licenced drivers and registered vehicles : According to MTO, there are 10,417,581 licenced Ontario drivers. There are 9,855,487 registered motor vehicles in the province.
Private coverage : Drivers get insurance from private insurers. There is no public insurance coverage.
No fault : Ontario operates on a no fault insurance systems. Drivers deal with their own insurer for accidents and claims.
Rates are increasing : There has been a large increase in auto insurance rates since 2004.
Rates are higher in the city : Drivers pay more for auto insurance if they live in the GTA. Rates are cheaper up north and in rural areas.
Insurance fraud : Its estimated fraud costs the auto insurance industry about $1.3 billion a year in Ontario. Insurers use between 15-20% of insurance premiums to cover the increasing cost of fraud and theft.
Vehicle theft : Police reported about 85,000 vehicle thefts in Ontario in 2007. According the IBC, car theft occurs every 7 minutes in Canada.
Distracted driving : According to Ontario.ca, deaths from collisions caused by distracted driving have doubled since 2000. Injuries in a distracted driving collision happen every 30 minutes.
Accidents : The MTO states that in 2018 there were 35,746 reported collisions.
What Does My Car Insurance Policy Cover?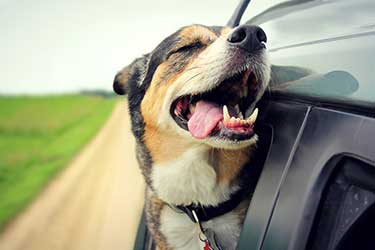 Auto insurance policies have different levels of coverage. All drivers must have a minimum amount of coverage. It may not be enough to fully cover costs of an accident, injuries, and lawsuits. Auto insurance policies cover the repair or replacement of your vehicle, medical costs, and liability.
Get the policy that meets your unique driving needs. Choose from standard, optional, and enhanced coverage to customize your policy.
Mandatory Car Insurance Coverage In Ontario
In Ontario, there are four types of coverage required by law to be included in your policy. They are liability coverage, accident benefits, direct compensation damage, and uninsured motorist. This applies to vehicles leased, financed or owned by the driver.
Third Party Liability
All drivers must have a minimum of $200,000 in third party liability coverage. This coverage protects you in the event you cause damage or injure someone. You can increase your coverage amount for added protection.
Statutory Accident Benefits
Drivers get certain medical benefits and other expenses if injured or killed in an auto accident. You can purchase additional coverage for most accident benefits.
Here is the minimum coverage included in a standard auto insurance policy :
Medical payments : up to $65,000 for non-catastrophic injuries or up to $1 million for catastrophic injuries.
Funeral expenses : up to $6,000.
Disability income benefits : $185 per week for 104 weeks.
Death benefits : minimum of $25,000 to spouse and $10,000 to dependants.
Income replacement : 70% of gross wages. Maximum of $400 per week.
Direct Compensation Property Damage (DCPD)
This covers damage to your vehicle in accidents where you are not at fault. For this coverage to take effect, the accident must occur in Ontario and must involve another insured vehicle.
Uninsured Automobile
This provides coverage in the event of injury or death by an uninsured driver or involved in a hit and run.
Enhanced Coverage And Endorsements
What Additional Types Of Car Insurance Coverage Can You Get In Ontario?
You have insurance options. Choose from a variety of policy options to get more coverage above and beyond the minimum :
Accident forgiveness : Your rates will not increase if you have you first at fault accident.
Rental car insurance : Ensure you covered when you drive a rental car.
Roadside assistance : Get access to roadside assistance through your insurer.
Coverage for business use : Run a small business? Get coverage for your vehicle when you are driving for business purposes.
Disappearing deductible : Your deductible will decrease each year you don't make a claim.
Replacement value : Get coverage for the actual amount of money it will cost to replace your car without depreciation.
Optional Car Insurance In Ontario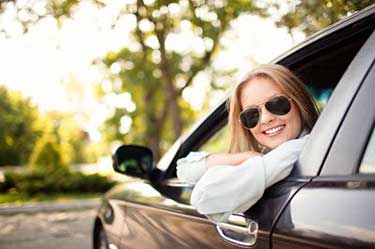 Ontario drivers have the option to add extra coverage that is above and beyond the minimum insurance requirements. This will increase the amount you pay for your auto insurance premium. Optional coverage includes :
Comprehensive Coverage
Comprehensive coverage provides you with protection for vehicle damage by weather events, theft, vandalism, fire, earthquake, and falling objects.
Collision Or Upset
Collision coverage protects against damage from a collision by another car or object. This coverage applies to most types of accidents. This includes hit and runs and if you hit stationary objects such as a street sign.
Specified Perils
Specified perils protects against pre-defined risks outlined in your policy. Specified perils can include theft, fire, wind, hail, water, and other types of damage. You have coverage for the perils listed in your policy only.
All Perils
All perils coverage combines comprehensive and collision. You have coverage for all types of risk unless they are explicitly excluded in your policy.
Standard And Non Standard Car Insurance Coverage
Some drivers do not qualify for standard auto insurance. Accidents, tickets, and too many claims can affect your rates. It can affect your ability to qualify for a standard auto insurance policy. It could also require you to get high risk auto insurance. coverage. Our insurance experts can help you compare the best quotes no matter what kind of driver you are.
How Much Is My Car Insurance Deductible In Ontario?
All car insurance policies in Ontario include a deductible. This is the amount of money you pay when to file a claim. Deductible amounts can vary based on your insurer and your preferences. The standard amounts are :
$500 for collision coverage
$300 for comprehensive coverage
Your deductible amount will impact your rates. Opting to increase your deductible will lower your rates. But, it also means you will pay more out of pocket when you file a claim. Choose a deductible amount you are comfortable paying.
ThinkInsure Has The Best Auto Insurance Coverage
Get Your Car Insurance Needs Assessment Now
Do you have the right amount of coverage? You could be under or over insured! Get your car insurance needs assessed by an insurance expert to ensure you are getting the coverage you need.
Learn about coverage options and adjust your policy to serve your specific driving needs. You will also be able to compare quotes and find new ways to lower your rates.
Get Assistance With Car Insurance Claims In Ontario 24/7
The car insurance claims process can be stressful. We can help you when you need us the most if you get in an accident. We help make the claims process worry free for you. Get step by step guidance throughout the claims process.
Get expert advice about if you should file a claim and how to file a claim. Get answers to your questions. We'll advocate on your behalf, ensure insurers manage your claim fair and you receive compensation promptly.
How Does The Car Insurance Claims Process Work In Ontario?
In general, here is how basic car insurance claims process works :
Report the accident to the police or accident reporting centre.
Open a claim by providing accident information to your insurance company.
Get an estimate for the repairs. Determine if repairs are needed or the car is a total loss.
The insurane company will assess fault.
The vehicle is repaired.
Close your claims case.
Claims with injuries can require additional steps.
Car Insurance For All Types Of Ontario Drivers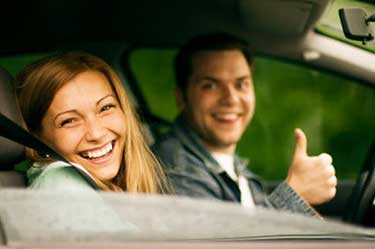 All Ontario drivers need insurance. Are you a young driver, new to the province, have a clean record, or a not so clean record? It's important to find the lowest cost premiums.

Car Insurance For New Drivers
Getting your driver's licence gives you a sense of freedom. It's a milestone moment. But, it also means you need to get the right coverage to ensure you're protected while driving.
Finding affordable auto insurance is a challenge for new drivers. New drivers pay more for insurance because they are statistically more likely to get into an accident. One effective way to save is to get added as a secondary driver on a parent's policy. You'll pay less for insurance while you gain experience behind the wheel.
Find The Cheapest Insurance For Good Drivers
Drivers with a clean record are in the best position to get the cheapest car insurance rates. Your driving record is one of the biggest predictors of your premium costs. You can also qualify for addition discounts for being claims and accident free.
The average car insurance cost for good drivers over 25 years old in Ontario is $2,168 per year.
How Much Is Car Insurance In Ontario For Young Drivers?
New drivers pay some of the highest insurance rates in Ontario. You can expect to pay higher than the average car insurance rates. Insurance costs depend on many factors such as age, type of licence, and the vehicle you drive.
The average car insurance cost for young drivers under 25 years old in Ontario is $4,261 per year.
Get Lower Insurance Rates For Drivers With Bad Records
Accidents happen. People get tickets. If you have a few blemishes on your driving record, it's even more important to comparison shop.
The average car insurance rates for drivers with a poor driving record (2 minor tickets and 1 at-fault accident) is $3,264 per year
Affordable Insurance For Newcomers To Ontario
Newcomers from out of province or out of country are often surprised by the high insurance rates. Depending on your situation, you may or may not have credit for your previous driving experience. This can affect your premiums. Shop around to compare quotes and find a policy that meets your driving needs.
The average car insurance rates for new drivers to Ontario is $2,655.
Ridesharing Insurance Coverage In Ontario
Making a few extra bucks on the side working as an Uber or Lyft driver? Ontario drivers can get ridesharing insurance for Uber, Lyft, and other ridesharing services.
Now Uber Drivers, Lyft drivers, and other ridesharing providers have ridesharing insurance. You are covered when on the clock.
Uber Insurance Coverage
Uber drivers require specific coverage in Ontario. Get Uber insurance coverage the second you log into the Uber app to accept a ride. When you are not driving Uber, your normal insurance policy will take effect.
Lyft Insurance Coverage
Get commercial ridesharing coverage as soon as you turn on your Lyft app and accept passenger rides. When the app is off, use your personal car insurance policy.
Drive A Car That Costs Less To Insure
Insurance rates will change based on the type of vehicle you drive. Driving a vehicle with lower insurance rates is a logical way to save. The vehicle you choose could alter your insurance premiums by hundreds of dollars per month. The cheapest cars to insure in Ontario are generally safer vehicles like SUVs.
Driving In Ontario And The Graduated License System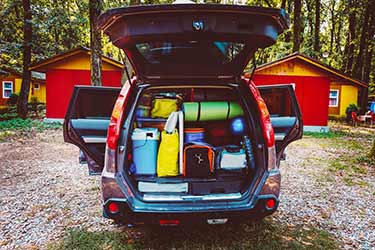 The Ontario graduated driver's licensing system is made up of three main classes to be able to drive a car.
Here is a breakdown of the Ontario Graduated Licensing System and the main classes :
What Is The Minimum Legal Driving Age In Ontario?
You must be 16 to qualify for a drivers licence and to be able to drive. You will need to provide proof of your legal name and birthdate. A Passport or birth certificate is acceptable.
G1 Driver's License
The G1 class license is your learners permit. You must be at least 16 and pass a written test. A full licenced driver must accompany you to drive. Driving restrictions apply.
G2 Driver's License
To get a G2 class license, you must have your G1 for one year. It can be 8 months if you complete driver training. You must pass the G1 exit road test. Driving restrictions apply.
Full G License
To get a full G class licence you must have your G2 for at least one year. You must pass the G2 exit test. No driving restrictions apply if you are over 21.
Does Adding A G1 or G2 Driver To My Insurance Affect Premium Costs?
Adding a new driver to your policy will increase your insurance costs. Teenage drivers with a G1 or G2 have the highest insurance rates. Ensure they complete driver training to qualify for an insurance discount.
What Are The Car Insurance Eligibility and Restrictions In Ontario?
There are certain standards you must meet to qualify for auto insurance. According to car insurance laws in Ontario, here are the eligibility requirements :
Valid driver's licence : You must have a valid G1, G2, or G Ontario driver's licence. In addition, all drivers listed on your policy must have a valid licence.
Ontario resident : You must be a resident of the province of Ontario.
Personal vehicle : Use your vehicle for personal driving needs only. It must be in good driving condition and road safe. Report all modifications to your insurer.
Convictions : Your driving record, history of accidents, and fraud involvement can prevent you from getting coverage. No serious convictions on your record.
Ontario Car Insurance Rules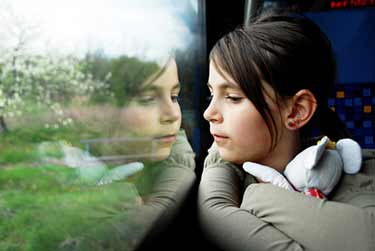 Who Regulates The Ontario Car Insurance Market?
The Financial Services Regulatory Authority of Ontario (FSRA) oversees the auto insurance market. The industry was previously regulated by the Financial Services Commission of Ontario (FSCO). This change took effect on June 8, 2019.
Private insurers set rates and then reviewed and approved by the FSRA. Rates can change quarterly. FSRA's mandate is to protect consumers and enforce insurance laws and regulations. The FSRA administers the :
Financial Services Regulatory Authority of Ontario Act
Insurance Act
Compulsory Automobile Insurance Act
Is There Private Car Insurance In Ontario?
Yes. Ontario uses a private insurance system. Drivers get car insurance through private insurance companies.
Do You Need Insurance To Register A Car In Ontario?
Yes. You must show proof of auto insurance coverage to register any type of vehicle in Ontario.
Can You Drive Someone Else's Car Without Insurance In Ontario?
Yes. You can drive it with permission. The other driver must have insurance coverage on the vehicle. Insurance coverage follows the vehicle, not the driver in Ontario.
Who Can Drive My Car Under My Insurance In Ontario?
Your insurance policy is follows the vehicle, not the driver. Any driver you permit to drive your vehicle has coverage under your policy.
This also means that if the driver gets into an accident, the claim will go on your insurance record.
Ontario Car Insurance Laws
The province has compulsory auto insurance. All vehicles must have valid coverage. If caught driving without insurance you are could have your driver's licence suspended. You could also have your vehicle impounded.
Drivers must show proof of insurance if requested from a police officer. Drivers can show proof of insurance by showing an electronic insurance card using their mobile phone. You can also show your paper pink slip.
Failure to show proof of insurance can result in fines ranging from $50 up to $500. If you lie or show a fake insurance document you could face fines ranging from $5,000 to $25,000.
Is Auto Insurance Required In Ontario?
Yes. All drivers must have valid car insurance coverage in order to own or lease a vehicle. You must carry the minimum required coverage.
What If I Am Caught Driving Without Insurance In Ontario?
Drivers convicted of driving without insurance face steep fines and licence suspensions.
First offense : $5,000 - $25,000 fine.
Second offense : $10,000 - $50,000 fine, plus a driver's licence suspension for up to one year.
Ontario Driving Laws and Rules
The Highway Traffic Act (HTA) regulates all driving laws and rules in the province. This act regulates licensing, vehicle classification, traffic offenses, and all other transportation related issues.
Some of the most common traffic violations in Ontario are :
Distracted driving : You'll receive a minimum fine of $615 and 3 demerit points. Repeat offenders face even larger fines.
Speeding : Tickets vary depending on how faster you're driving. You could face 6 demerit points and fines ranging from $2.5 to $7.5 per kilometre.
Impaired driving : Fines start at $1000 and you face criminal charges.
Running a red light : Get caught running a red light and get 3 demerits and a $325 fine.
Unsafe lane change : Failure to signal or an unsafe lane change results in up to 3 demerits and a fine.
Ontario Car Insurance FAQs
Still have questions about Ontario car insurance? Check out these frequently asked questions :
Auto insurance rates in Ontario are some of the highest in the country. Only British Columbia has more expensive car insurance rates. One of the main reasons why it is so expensive is the prevalence of insurance fraud. This significantly increases claims costs.
Other factors that impact car insurance rates include higher repair costs, more accidents, and increased average claims costs.
Getting the cheapest car insurance in Ontario is unique to each driver. There are many factors that contribute to getting lower rates. Insurance deductibles, coverage limits for collision and comprehensive coverage matter. Your driving record, claims history, vehicle, and insurance discounts affect your insurance premiums.
The average cost for auto insurance per month in Ontario is approximately $120. Your monthly car insurance rates may differ based on your insurance premium, coverage level, and driving history. Maintain a clean driving record and stay claims free to keep your monthly car insurance rates low.
The cheapest cars to insure in Ontario change on an annual basis. Insurance friendly vehicles have strong safety ratings, that cost less to repair and are not targets for theft. Vehicles that appear on the list of most affordable car insurance include :
Honda Odyssey
Jeep Wrangler
Chevy Cruze
Nissan Versa
Your driving record, claims history, and other factors will also impact the cost of your insurance premium. Compare car insurance rates to see which vehicle is the cheapest for you to insure.
We all know the GTA is the most expensive region. Smaller communities in rural areas have lower rates. Areas in Southwestern and Northern Ontario tend to have better auto insurance rates.
The Ontario Government has announced significant changes to the auto insurance system as part of the 2019 Ontario budget. The proposed changes seek to simplify the auto insurance system, make it more competitive, and reduce insurance costs for drivers.
The key areas of the plan are :
Driver care plan
Fraud prevention
More insurance coverage options
More ways for drivers to save
Reduced regulation
Increase online access to insurance services, payments, communication with insurers
Read more about the proposed auto insurance changes in the 2019 Ontario budget.
Auto insurance rates can change often, usually quarterly. Rate changes are often a result of an increase in claims costs. When they rise or fall, rates do the same. Other factors such as changes to coverage, regulations, and new discounts also affect rate changes in Ontario. All rate changes must be approved by FSCO.
Students can get lower rates by completing driver education and maintaining a good GPA. Getting added as an occasional driver on their parents' insurance policy will also help.
You'll get your most accurate quote when you speak to an expert. Have your information ready so your insurance provider can get to work for you. The more accurate your information, the more accurate your quote will be.
Be Open About Your Driving History
When you share driving details accurately, you will get a customized, accurate quote based on your information. There won't be any surprises for you.
Have Your Driving And Insurance Information Ready
You'll need the following information to get an accurate quote :
Driver's license
Make, model and year of your vehicle
Number of licensed drivers in your household
How many drivers for each vehicle
Vehicle usage : personal, business, both
Number of claims you've had
Any moving violations in the last 3 years
Insurance coverage and liability you need
No. Credit score checks are not required to get car insurance coverage in Ontario. They also have do not have any impact on the price of premiums.
Ontario has the second highest car insurance rates in Canada, behind British Columbia. The average cost for auto insurance in Canada is approximately $1,030. Ontario drivers, on average, pay more than $400 more per year.
Ontario operates under a no fault insurance system. This means you deal with your insurance company directly for all claims. Your insurer pays for your damages and other drivers deal with their insurance provider.
Yes! Getting a car insurance quote online or over the phone is completely free. There are no costs to compare car insurance quotes and policy options.