May 15, 2019
About Multiple Car Insurance Policies and Coverage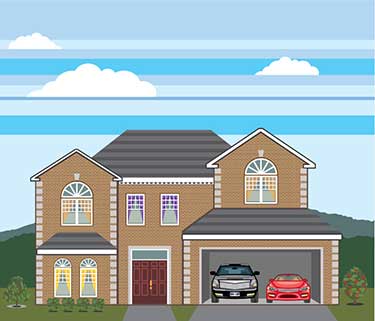 A multi car insurance policy is one of the many auto insurance options available to you.
Understanding the best way to have your policy set up can help you get better coverage and save money. If you have multiple vehicles in your household, it's worth considering multiple car insurance coverage.
Multi car insurance in Canada is an effective way to quickly and easily save money on auto insurance. By simply comparing multi car insurance quotes you can maximize your cost savings.
Here, we'll define multi car insurance, discuss your policy options and answer common questions about multiple car insurance quotes, coverage, and policies.
What Is Multi Car Insurance?
A multi car insurance policy covers more than one vehicle under the same policy. Every vehicle at a household is listed under one policy rather than multiples policies. Insurers offer a discount for insuring all vehicles under one policy with them.
When Would I Need A Multiple Car Insurance Policy?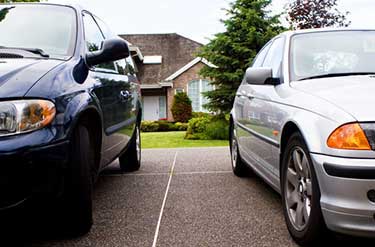 There are a number of instances where a multiple car insurance policy makes sense :
You own more than one vehicle
You merged households
You got married
You want all insurance coverage under the same policy
You have multiple vehicles/ drivers living at the same address
How Does Multi Car Insurance Policy Work?
A multi car insurance policy works very similar to a single auto insurance policy. For each vehicle listed on your policy you choose coverage type and limits. The policy is renewed annually. There may be a limit as to the number of vehicles you can register under a multi car policy. This will vary by insurer.
What Are The Requirements For Multi Car Policy?
To get a multi car policy, you need to have two or more vehicles registered at the same address. While coverage is generally the same for each vehicle, you can adjust coverage types and amount by vehicle.
You will need to provide the VIN number, license plate, and driver's license number for all vehicles listed on the policy.
Does Coverage Need To Be The Same On All Vehicles?
No. While some insurers may require you to have the same amount of minimum coverage or insurance policy renewal coverage on each vehicle, you can adjust optional coverage and policy add-ons to meet the needs of each vehicle individually.
For example, you can add collision and comprehensive on one vehicle and not another.
Multiple Car Insurance Policy Benefits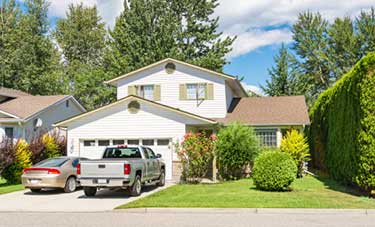 Multiple car insurance policies provide drivers with a number of advantages :
Same insurance policy renewal date for all vehicles
One insurer for all your insurance needs
Simplicity for managing your insurance
Insurance savings on all vehicles
Can You Get Multi Car Insurance With Two Drivers?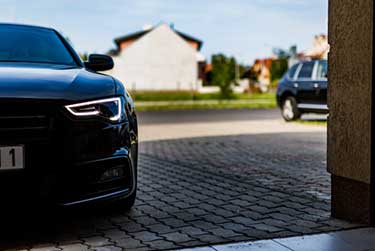 You can get multi car insurance with one driver or two drivers. As long as you have multiple vehicles at the same address you qualify for a car insurance multi car policy.
Do All Insurers Offer A Multi Car Insurance Discount?
Yes. The majority of insurance companies offer a multi car insurance discount. The insurance discount allows you to save money on both premiums.
The amount you will save on your policy depends on your insurer. Many drivers save up to 10% with a multi car policy.
When Not To Get A Multi Car Insurance Policy
Be selective as to the second driver/vehicle added to your policy. When a second driver has a clean record and drives a similar vehicle, you will get the best value from a multi car policy.
Multi Car Insurance FAQs
Here are some additional commonly asked questions about multiple car insurance policies :
Can I Add A Second Car To My Insurance Policy?
Yes. Many drivers own multiple vehicles. Adding a second car to your policy is as simple as contacting your insurer, providing the right information and filing the paperwork.
Is There A Limit To How Many Cars You Can Have On One Policy?
It depends on your insurance company. You can get multi car Insurance for 3 cars, 4 cars, and some insurers allow you to have up to 5 vehicles listed under one multi car policy. Speak with your insurer to get clarification.
What Is The Insurance Cost For A Second Car?
It depends on your driving record, type of vehicle, coverage needs and many other considerations. Compare car insurance quotes to get an estimate of the insurance costs for a second car.
Can You Have Two Car Insurance Policies On Two Different Cars?
Yes. You can have vehicles with separate insurance policies. However, you may be missing out in multi car policy discounts and other advantages.
Can You Insure Two Cars With One Driver In Ontario?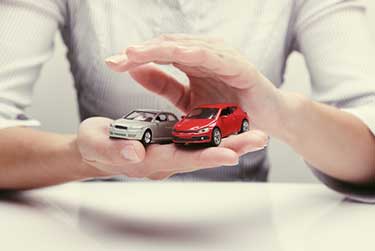 Yes. It is possible to insurance multiple cars with one driver. Many people have seasonal vehicles they insure along with the vehicle they drive daily.
Can You Have A Multi Car Policy At Different Addresses?
Most multi car insurance policies require all vehicles to be registered at the same address. Speak with your insurer to verify their rules for insuring vehicles under a multi car policy.
Can I Have Multiple Car Insurance Policies?
Yes. You can have multiple insurance policies with different insurers. However, it could cost more than insuring all vehicles with a single insurance provider.
Compare quotes to find the cheapest option for your auto insurance needs.
Here Are Some Other Helpful Insurance Articles
Car Accident Reporting And What Do After You've Been In An Accident
A Guide to the Ontario Graduated Driver's Licensing System
The Total Cost To Own And Drive A New Car
Top 45 Car Insurance Savings Tips
Cheap Car Insurance in Toronto
How Are Ontario Car Insurance Rates Determined?
<<Ontario Government Announces Plan For Auto Insurance Changes In 2019
Electronic Proof Of Car Insurance & Digital Insurance Pink Slips In Ontario>>