Jul 24, 2015
Many Factors Determine Rates
That's a good question! We get that question and other similar questions about car insurance rates everyday at ThinkInsure. There are many factors that go into determining car insurance rates in Ontario and some of them are pretty complicated. Don't worry though, we'll try and explain these factors without getting too technical or complicated.
Here are some of the main questions we get about rates :
How are car insurance rates regulated in Ontario?
How does FSCO approve car insurance rates?
How do changes in rates impact car insurance policies?
Why are car insurance rates for different for each insurance company?
Why are car insurance rates different for each individual driver?
How Are Rates Regulated?
Drivers can rest assured that car insurance is highly regulated in Ontario. The Financial Services Commission of Ontario or FSCO is a regulatory agency of the Ministry of Finance that is responsible for regulating car insurance and the insurance industry. FSCO administer many insurance Acts & Regulations that impact all parties – from drivers to insurance companies.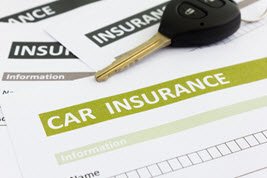 FSCO regulates over 330 insurance companies and close to 50,000 insurance agents along with other areas of the insurance industry such as accident benefit service providers and insurance adjusters.
How Does FSCO Approve Rates?
FSCO regulates all car insurance rates in Ontario. Insurance companies have individual rates for car insurance based on the types of drivers they insure. It is law that these rates and any changes to them MUST be approved by FSCO. These approvals happen on a quarterly basis.
Insurers may want to raise or lower their rates for many reasons such as the cost of insurance claims or other market and financial conditions. We'll get more into some of these reasons later.
As part of the approval process, insurers must provide supporting statistical data (or actuaries) to back-up their reasons for the rate change. The law requires that the rates must be :
Just and reasonable
Not excessive
Not going to impair a company's financial solvency
FSCO reviews all the data and accepts or rejects the rate change. If the proposed rates are rejected the insurance company can make amendments and re-submit for approval. This approval process helps protect drivers by ensuring that insurance companies don't over or under charge rates for the groups of drivers they insure.
How Do Changes In Rates Impact Car Insurance Policies?
The majority of car insurance policies are renewed on an annual basis. Any FSCO approved increases or decreases to an insurance companies car insurance rates will come into effect upon policy renewal. The insurance company will notify policy holders at least 30 days before the renewal date with the new annual premium. The new premium will reflect any changes in rates.
An individual's car insurance rates can also change based on other reasons such as traffic convictions or at-fault accidents. Always speak to your insurance broker or company if you have questions about changes to your car insurance rates.
Why Are Rates Different For Each Insurance Company?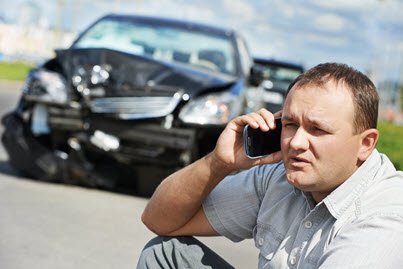 Ontario car insurance rates can be very different from company to company for the same coverage. This probably doesn't make sense, especially since car insurance is highly regulated by FSCO. We'll try and explain this in a way that's easy to understand.
So why is this? Each company determines their car insurance rates based on the groups of drivers they insure. These groups of drivers all have different risks (or probabilities) of insurance claims. The rates are based on forecasted costs of insurance claims for the group.
If a group is more likely to have higher claims costs then the insurance company will charge higher rates for that group. Insurance companies may also reduce their rates if they find that a group of drivers has less insurance claims costs than was forecasted.
So since every insurance company has different groups of drivers they insure they also have different rates they charge. Here is a very simplistic way to think about it.
Group Of Drivers + Claims Costs For The Group = Car Insurance Rate For The Group
If you want to learn more about why insurance companies have different rates for car insurance please go to the FSCO website.
Why Are Rates Different For Each Individual Driver?
There are many factors that go into determining an individual driver's final car insurance rate. Some of these factors are driving related and others are not. The main factors are :
1) Driver's Personal Information
How old is the driver? Generally drivers who have more driving experience are less likely to get in an accident. So drivers who are 25 and older usually pay lower car insurance rates.
Where does the driver live? Where a driver lives plays a big factor in car insurance rates. Big cities like Toronto have more cars on the roads so there is more of likely hood of accidents. More cars get stolen in larger cities also.
2) Type Of Car Driven
Does the type of car get stolen frequently? Some makes and models of cars are more likely to get stolen so they will be more expensive to insure.
Does the type of car get in more accidents? Some cars are safer than others and are less likely to get in accidents. The safer the car the lower the insurance rate.
Learn more about the cheapest cars to insure in this helpful article.
3) Driving Record
Does the driver have driving convictions? Driving convictions like speeding, distracted driving or impaired driving will increase car insurance rates.
Does the driver have any at-fault accidents? Drivers who get in accidents where they are at-fault will have higher car insurance rates.
4) Insurance History
Has the driver missed any insurance payments? Insurance companies like it when you pay your insurance premiums on time. Drivers who miss payment risk cancellation of their policies and may be forced to get insurance from another insurance company who may charge more.
5) Driving Habits
How does the car get used? Drivers who use their car for commuting will have higher rates that those who just use their car for pleasure or errands. The longer the commute the higher the rate.
How far does the car get driven each year? The more KM's a driver puts on their car each year the more they will pay for car insurance.
Drivers should speak to their insurance broker or company about their driving profile and how it impacts their car insurance rates.
Things to Remember About Car Insurance Rates in Ontario
The topic of how car insurance rates are determined in Ontario is a pretty complicated one. We hope that this article helped explain some of the factors at a high-level.
Here are some quick final thoughts on car insurance rates :
Highly regulated - Car insurance rates are highly regulated by FSCO and protect drivers.
Shop and compare - All insurance companies have different rates for car insurance so it pays to shop around to get the best rates.
Person information - A driver's personal information, driving profile, type of car driven and some other factors impact car insurance rates
If you want to know more details about car insurance regulations in Ontario please visit the Automobile Insurance Section of the FCSO website or contact your insurance broker or company.
Here are some other articles on Ontario Insurance Rates that might interest you :
Lowering The Average Cost Of Car Insurance In Ontario
Usage Based Car Insurance - Save Up To 25% On Your Car Insurance With Good Driving Habits
Ontario's Bill 15 Passes - Car Insurance Rate Cuts of 15% Put Into Law
Ontario Election Topic - The 15% Reduction For Ontario Car Insurance
Car Insurance Fraud In Ontario Increases Rates - Watch IBC Video On How Insurance Fraud Works
<<Changes To Ontario Road Rules To Improve Safety For Drivers And Cyclists
Car Insurance Savings Tips And Discounts For New And Young Drivers >>