Jul 3, 2020
Are You Up To Date On Ontario Car Insurance Laws?
Every province in Canada has car insurance rules and regulations. Ontario is no different. When shopping for Ontario car insurance, you'll notice there is a compulsory minimum coverage requirement. There are also a number of car insurance rules you are required to follow.
Here we'll provide you with a refresher about the most important car insurance rules and laws in Ontario.
Proof Of Ontario Car Insurance
All drivers are required to show proof of insurance in Ontario. Also known as your car insurance pink slip, you must carry your insurance card with you when you operate your vehicle. Failure to show proof of coverage could result in a fine.
Electronic proof of insurance is now available in Ontario. This allows drivers to show proof of their policy on a mobile device.
Car Insurance Eligibility Rules And Restrictions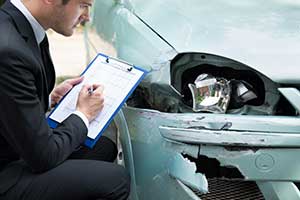 All drivers must meet a series of Ontario residency rules and criteria to be eligible for personal car insurance coverage :
You must be an Ontario resident.
You need to have a valid Ontario driver's license.
Your vehicle is to be used for personal use only.
Your vehicle must be safe to drive and pass a car safety inspection.
You do not have previous fraud convictions.
No serious past convictions, claims, or insurance payment issues on your driving record.
Car Insurance Claim Rules
Car insurance claims rules vary based on your insurer, coverage, and policy limits. Depending on your claim, you may or may not be covered for certain perils. You are also subject to your policy limits. Follow these claims rules :
Be honest.
Only make claims for damage that occurred in the specific claim instance.
Don't fake, exaggerate or lie about injuries caused in an auto accident.
Failure to follow claims rules could result in your claim getting denied. You could also have your policy cancelled. Falsifying documents and lying during the claims process can be considered insurance fraud. This is a criminal offense and you could face jail time if convicted.
Car Insurance Cancellation Rules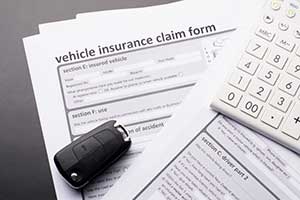 Your auto insurance provider has the right to cancel your policy. They can cancel it because :
Non payment issues.
You omitted or provided false information in your application.
You engaged in fraudulent activities.
ddli>You've committed a crime when driving or considered a high risk driver because of poor driving behaviour.
Your insurer can also choose NOT to renew your policy.
You also have the right to cancel your insurance policy. If you choose to cancel before your policy expires, you will have to pay a cancellation fee. The fee will depend on your insurer and the terms of your policy.
Top FAQs For Ontario Car Insurance Rules
Still have questions? Here are some more common questions about car insurance rules in Ontario :
All drivers have certain rights under the Insurance Act. You have the right to buy coverage, to be treated fairly and to change or cancel your policy. You also have responsibilities as an insured driver. You are responsible to show proof of coverage, pay your premiums on time, and provide accurate information to insurers.
Here's a complete list of your rights and responsibilities under the Auto Insurance Consumers Bill Of Rights.
Yes. Insurance rules for driving other cars are straightforward. You can drive someone else's car with permission. The other driver must have insurance coverage on the vehicle. Insurance coverage follows the vehicle, not the driver in Ontario.
Yes. An insurance company can deny you coverage. You have the right to get a written reason why you were denied. But, you have a right to purchase coverage. If you've been denied coverage, you can still qualify for high risk auto insurance or through the Facility Association.
Yes. Ontario uses a private insurance system. Drivers get car insurance through private insurance providers.
Your insurance policy follows the vehicle, not the driver. Any driver you permit to drive your vehicle has coverage under your policy. This also means that if the driver gets into an accident, the claim will go on your insurance record.
Ontario's Insurance Validation Program (IVP) keeps track of the vehicle VIN numbers and the insurance coverage status of the vehicle. It is maintained by the Insurance Bureau of Canada.
Here Are Some Other Articles You May Be Interested In
What Happens If You Get In A Parking Lot Accident In Ontario?
A Guide To The Ontario Graduated Driver's Licensing System
What Are The Cheapest Cars To Insure?
Reporting An Accident In Ontario
A Simple To Follow Guide For How To Buy A Used Car
<<Temporary Car Insurance In Ontario
What Is Uninsured Motorist Coverage?>>