Jan 15, 2020
How Knob & Tube, Aluminum Wiring, 60 AMP Service Affect Home Insurance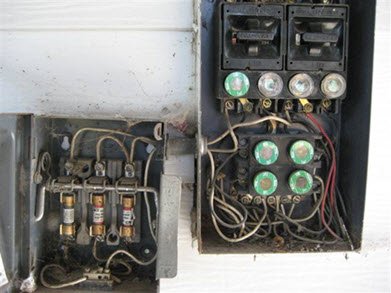 Electrical wiring and home insurance is just one of the many considerations when comparing houses, especially if you are considering buying an older home in Ontario. Homes built prior to the 1980s, in particular, create issues with getting insurance because of the electrical wiring in the home.
What Are The Types Of Electrical Wiring In Homes?
In general, there are three different types of wiring in homes :
Knob And Tube Wiring : Considered to be the most dangerous form of wiring, it was used in homes built prior to 1950s.
Aluminum Wiring : Also dangerous, it is commonly found in homes built in the 1960s and 1970s.
Copper Wiring : This is the standard for electrical wiring and is used in home construction today.
Does Homeowners Insurance Cover Electrical Wiring And Issues?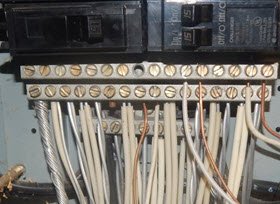 If you are planning to purchase an older home with dated wiring, knob and tube, or aluminum wiring, then you may have issues getting coverage. You may be required to update your wiring or have an inspector approve it before you can get coverage.
Your insurer will not pay to replace outdated wiring or the cost to renovate your home's electrical system. What it will cover is damage caused to your home if wiring arcs or causes a fire. It's covered if the damage is caused by a covered peril in your policy.
However, since all insurers are different, it's a good idea to get clarification about what is and is not covered when it comes to wiring.
Is Knob And Tube Wiring Covered For Home Insurance In Ontario?
Knob and tube wiring and insurance don't mix. This type of wiring is considered to be the most dangerous and is associated with increased risk because :
Age : The wires are old and worn down.
There Is No Ground Wire : This exists in modern circuits that use copper wiring.
Fire Hazard : Contact between the black and white wires can cause a fire.
Can I Get Homeowners Insurance With Knob And Tube Wiring?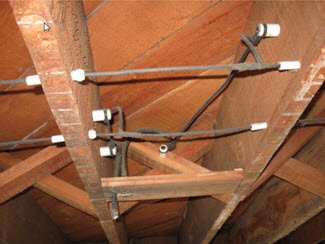 It can be challenging to get insurance for homes with knob and tube wiring. Many provders will require you to update your wiring system to copper wiring before offering you a policy.
"As a result, you may be required to replace all exposed knob and tube wiring with approved permanent wiring material before an insurance company will provide you with homeowners insurance coverage," says FSCO.
Depending on your provider, you may be able to get coverage after it is inspected by a licensed electrician. You may also be able to get coverage from a specialty insurer or through high risk home insurance
Which Companies Insure Knob And Tube?
It depends. Insurance companies' home insurance policies vary, and they may or may not cover knob and tube wiring. Talk with an insurance broker to compare your options for getting insurance coverage for a home with knob and tube wiring.
Is Aluminum Wiring Covered For Home Insurance In Ontario?
While knob and tube wiring tends to get the most attention when discussing home wiring issues, aluminum wiring comes in a close second. It also is considered to be of greater risk than copper wiring.
Aluminum wiring became popular during the 1960s and 1970s because of the high price of copper. However, a number of fires and deaths as a result of aluminum wiring caused builders to abandon it.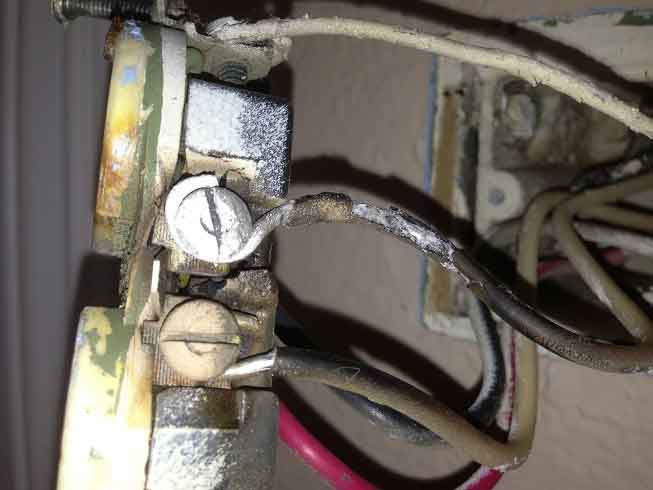 "The wire itself was not the issue. The connection points at switches, outlets, fixtures, lights and receptacles were cause for concern. Over time, these connections failed, causing them to loosen, increasing the likelihood of electrical fires," says Sean Moss on REW News.
He adds : "Aluminum wire becomes extremely hot as electricity run through it. When the connections fail or become loose, the likelihood of 'fire-hazard conditions' increases significantly. This supports a survey released by the Consumer Product Safety Commission, suggesting that homes built prior to 1972 are 55 times more likely to have one or more connections at outlets reaching fire-hazard conditions when compared with homes with copper wiring."
What You Need To Know About Aluminum Wiring And Insurance
Since aluminum wiring has been phased out due to safety concerns, and is viewed as a risk by insurance companies, you may have issues getting coverage for homes with this type of wiring. Much like homes with knob and tube, some companies provide coverage, and others don't.
Many insurers will require a complete electrical inspection by a certified electrician before offering coverage. Depending on the state of the wiring, an upgrade to copper may be required to get insurance.
You may also be able to get coverage from a specialty insurer or through by getting high risk insurance.
Do You Need To Convert 60-amp Service To 100-amp Service For Home Insurance?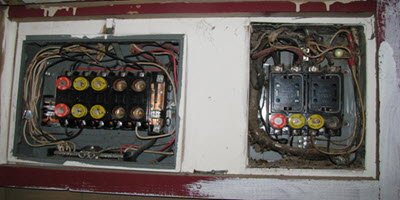 Amp electrical service is another electrical issue that could create problems getting approved.
60-amp electrical service, which is found in homes built before 1950, was not designed to handle the electrical requirements of modern homes. Homes with 60-amp service are at risk of overuse, overheating, and increased risk of fire.
Today, the current standard for new homes is 100 amps, and some insurers may request you upgrade to 100-amp service to get coverage. FSCO explains :
"Before providing you with insurance coverage, your insurance company may require you to upgrade your 60-amp electrical service to 100 amps (the standard for new home construction) or install a switching device that allows for the operation of only one major appliance at a time."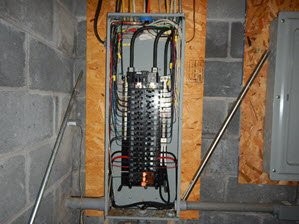 Compare Your Options For Wiring And Insurance
Whether you are looking to purchase an older home or it's time to renew your current policy, our advisors can help you find the best option. Regardless if your concern is knob and tube or aluminum wiring, or amp electrical service, we will work to find you the protection you need for your house.
Read More About Home Maintenance And Insurance
Average Cost For Home Insurance In Ontario
Home Insurance Claim – House Insurance Claims Process Tips & Advice
Tips When Buying A New House - Insurance Considerations And More
Insurance Considerations When Buying An Old House Or Heritage Home
House Water Damage And Prevention - What Is Covered By Home Insurance?
The Guide To Getting Your House Ready For Winter
<<Are Insurance Companies Open On Saturdays? We Are!
Alberta Vehicle Registration : Renewal, Costs And Other Common Questions>>