Nov 26, 2014
Bill 15 means 15% car insurance rate reductions
The promise of lower car insurance rates for Ontario drivers has now been put into law. The Ontario legislature has passed Bill 15. The long-awaited bill aims to reduce car insurance premiums by an average of 15 per cent by August of 2015.
Savings aren't necessarily immediate
So does this mean that everyone in Ontario can expect to call their insurance broker and get an immediate reduction of 15 per cent on their car insurance? That's unlikely, for a number of reasons.
First, the government looked to reduce rates by eight per cent in the first year that the insurance rate reductions were promised, but last month admitted that reductions so far have been six per cent. Which means you should have already seen a six per cent reduction on your car insurance. Good news, but what's better news is that you should see an additional nine per cent reduction by next August.
It's important to remember than these savings are "on average." You may end up with less than 15% savings. You might also end up saving more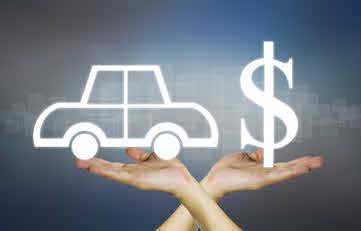 How will the 15% rate savings be realized?
It's also important to recognize that the savings aren't guaranteed. As the government puts it, Bill 15 "is expected to help lower insurance rates for Ontario drivers." Bill 15 puts into law specific measures that will allow the auto insurance industry to pass on billions of dollars in savings to Ontario drivers.
Most of these measures are anti-fraud initiatives. Bill 15 calls for more oversight of health clinic billing practices when accident victims are involved. Now, only licensed service providers will be paid directly by the car insurance companies.
Also, the dispute resolution system for injured drivers has been streamlined. By moving the existing system from Ontario's insurance regulator to an existing tribunal run by the Attorney General's office, one step in the appeals process is eliminated.
It pays to shop around
How can Ontario drivers ensure they are receiving these lower car insurance rates from their insurance company? The key, most will agree, is that consumers shop around to find the best rate.
Whether you call your existing company and several others to compare rates, or you use an online quote aggregator to automatically receive multiple quotes, getting the best rate on car insurance shouldn't be left to chance. That way, you can feel confident that Bill 15 really does end up saving you 15% on your car insurance.
<<Self-Driving Cars Are Coming To Ontario – How Will They Affect Your Insurance?
What Will The Apple Watch Mean Driving Laws?>>