Nov 10, 2020
Do You Need To Add An Insurance Rider To Your Policy?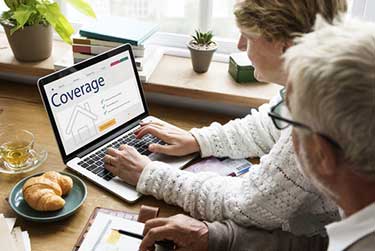 If you have inherited heirloom jewelry, purchased a vehicle, or want added protection in case of illness, there are situations where you want or are required to have additional coverage. Insurance riders allow you to customize coverage and expand the protection offered in your policy.
Here is what you need to know about insurance riders in Canada.
What Is An Insurance Rider?
An insurance rider is optional type of coverage you can add to your policy. It is an enhanced coverage or benefit to the policyholder, but at a higher cost than the base plan. You will pay additional premiums for increased coverage.
Riders are available for almost all types of insurance. The purpose is to provide extra coverage and customize your policy to best meet your needs. There are some exclusions depending on the insurance and coverage type.
How Does An Insurance Rider Work?
Changes to an existing policy can be issued mid-term or at renewal time. Depending on the type of insurance, you might not be able to add a rider during an active policy. Your insurance premium cost will generally be affected due to the adjustment.
You can have an insurance rider for most types of policies. Here is what to keep top of mind :
You will be able to remove or add coverage not provided by the primary policy.
Riders can be voluntary, which means the policy owner's request adds them, or they are mandatory, which means they must be added to the policy.
Riders can be standard, which means they published by an advisory organization, or non-standard, which means the holder created them.
Always keep a copy of the documents after the policy changes that reflects specifics of the new coverage.
If an endorsement reduces or increases coverage, it can impact your premium.
A rider alters the policy and becomes part of your legal agreement. It will remain active until the contract expires unless the rider has a limited term.
They can renew under the same terms and conditions of the rest of your policy.
The Importance Of Insurance Riders
Riders are important because they allow you to make modifications to a policy. There are three ways you add or remove a rider :
Exclusions : excluding coverage for specific types of claims.
Additional coverage : adds or includes coverage that would have been excluded.
Modification of coverage : expand the existing coverage.
Types Of Riders In Insurance
All types of coverage agreements have options for adding insurance riders. Here is a look rides for each type of policy.
Auto Insurance Riders
An Ontario Policy Change Form (OPCF) allows you to alter the amount of Ontario car insurance coverage in your policy. Vehicle riders can include :
Damaged car : If there an accident, you will have a rental vehicle for a pre-defined amount of time or as long as it takes for your vehicle to be repaired.
Rental cars : Get coverage for rental car insurance if you need rent a vehicle.
Accident forgiveness : accident forgiveness guarantees your premiums will not increase if you are at fault or partially at fault for your first accident.
Waiver of depreciation : A waiver of depreciation protects the value of our vehicle in the event of loss or theft.
Family protection : financial protection if you or a family member is injured or killed in an accident caused by an uninsured, underinsured, or unidentified (such as a hit and run) driver.
Home Insurance Riders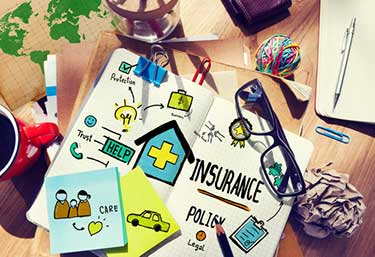 Home insurance riders provide more options to protect your home. Here are the most common home policy riders.
Personal property coverage : Increases protection for valuables, including jewelry or antiques.
Water backup : Standard policies do not provide full coverage for water damage from backed-up drains or sump bumps. This rider give you additional coverage.
Building code : This coverage will help cover additional costs to comply with local building codes to your home after a claim.
Identity theft : Covers legal fees, lost wages and costs to mail documents if you are handling an identity theft restoration.
Business property : Your home policy will not cover you if you are running a home-based business. This rider will provide you with the protection you need to operate a business out of your home.
Life Insurance Riders
Adding a rider to your life insurance policy can help you expand the reach of your coverage, increase limits, and provide additional protection for your family.
Living benefits (accelerated death benefit) riders provide financial protection while living. It can help people who are living with an illness and are unable to take care of themselves. These riders include :
Terminal illness accelerated death benefit (ADB) : If you have a terminal illness, your insurer will pay out benefits. This is often included in your policy at no additional charge. It will cover end-of-life care, such as a private caretaker, nursing home, or hospice care.
Critical illness riders : Allows you to cover treatment for certain illnesses specified by the policy. It can include heart attack, life-threatening cancer, ALS and other critical conditions.
Chronic illness riders : You receive support if you are no longer able to perform two of the six Activities for Daily Living (ADL). Must be certified by a professional.
Long-term care (LTC) rider : LTC benefits activate when you can no longer perform two ADLs and can be used explicitly for long-term care expenses.
Waiver of premium for disability insurance : Also called a disability income rider, this will waive your policy's premium payments if you incur a disability and can no longer work.
Family insurance riders : Offers additional coverage for your family members such as your children or spouse in case of death.
Travel Insurance Riders
There are two main types of travel insurance riders :
Adventurous air activities rider : A reimbursement for expenses incurred due to injury or sickness while participating in ballooning, helicopter excursions, and parasailing activities.
Pre-existing medical condition coverage : Payable as part of a covered medical emergency to cover eligible hospital and medical-related expenses for sickness or injury resulting from a pre-existing medical condition that was not stable and existed before the departure date of the trip.
Business Insurance Riders
Business owners may need to add a provision to a policy that would exclude coverage for a company's specific risk. Examples of small business insurance riders include :
Covering commercial property : Can cover property that is not stored at one fixed location with a commercial property insurance rider. Basic plans do not always cover building foundations, underground pipes and fencing.
Communicable disease rider : This rider will be added to business interruption insurance to cover losses related to infectious diseases such as coronavirus.
Are Insurance Riders Worth It?
Not all riders are created equal. Some can be a vital addition to your current policy, while others cost more than they are worth. The best way to determine what riders you should add to your policy is to speak with your insurer about your concerns and circumstances. An insurance broker can help you choose the right rider to meet your specific needs.
Insurance Rider FAQs
Want to learn more about riders? Check out these commonly asked questions.
A rider is extra protection or amendment to an insurance policy – they will often increase the premium cost. How much? Get a quote to find out.
It depends on the type of coverage. You can add some riders to car insurance and time. For other types of rider, you'll have to wait until your policy comes up for renewal.
An insurance rider can offer extra finical protection that is not part of standard coverage. You can be better prepared for unexpected circumstances.
Riders are not included with your policy for free. Some can be expensive, difficult to qualify for, and may not offer enough coverage.
A life insurance rider provides additional coverage to create a protection plan for you and your family. It will consist of additional terms and conditions that allow for more flexibility to adjust terms of your policy or payout while you are still alive.
Add An Insurance Rider To Your Policy
Looking to add some extra coverage to your policy? Speak with our insurance brokers today to explore your options.
Here Are Some Other Articles You May Be Interested In
Electronic Proof Of Insurance & Digital Pink Slips
Rental Car Insurance In Canada
VIN Number Guide : How To Check And Understand Your VIN
A Simple To Follow Guide For How To Buy A Used Car
<<Accident Benefits In Ontario And What's Covered
Car Seat Laws And Regulations In Ontario>>