May 15, 2014
It may be a lofty goal - to make Canada's roads the safest in the world - but as Canada's Road Strategy 2015 works with police forces across the country, measurable improvements to safety on our roads is the desired result of Canada Road Safety Week, which runs May 13-19.
This year, the focus is on what police are calling "The Big 4" driving infractions.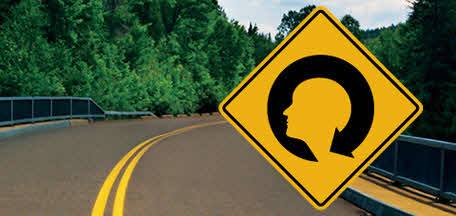 What Are "The Big 4" Driving Infractions?
When a police force such as Ontario's Peel Regional Police refers to "The Big 4" during Road Safety Week, here's what they're referring to:
1. Impaired operation by alcohol or drug
2. Failure to use or improper use of seatbelts
3. Aggressive driving
4. Distracted driving
With the ultimate objective being to reduce fatalities and injuries on Canada's roadways, making people aware of the dangerousness of certain driving behaviours can go a long way to improving safety on Canada's roads.
Distracted Driving Is The New Impaired Driving
According to the Ontario Provincial Police in a City News Toronto online article, 2013 saw more fatal crashes involving distracted driving than both impaired and speed-related deaths.
Specifically, 78 people were killed in distracted driving crashes, compared to 57 impaired-driving fatalities and 44 speed-related deaths.
During Road Safety Week, which by no coincidence includes the busy and typically fatality-filled Victoria Day long weekend, police forces will be on the roads in greater numbers.
In addition to charging fast and aggressive drivers, police will be checking for impaired driving and the proper use of seatbelts, as well as handing out fines for those who are found to be driving distracted.
Distracted Driving Fines In Ontario Are Now $280
It's hoped that the new distracted driving fine increase, which almost doubled to $280 on March 18, will help persuade more drivers to be safer.
A hit to the wallet is sometimes the best catalyst to change drivers' bad and dangerous habits – before they hit something much more serious.